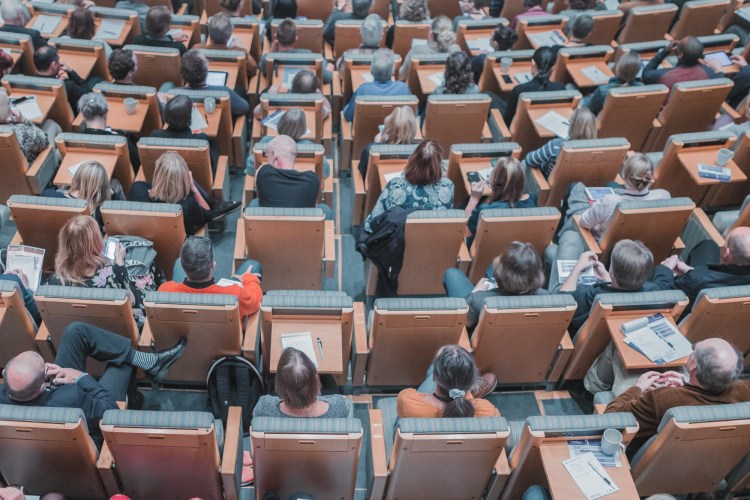 12-university pilot pits data against student-success challenges
The Associate of Public and Land-grant Universities, along with the Association for Institutional Research, received a $670,000 grant from Ascendium Education Group to fund a 12-university pilot that brings together groups of students from various fields of study to use data to investigate challenges to student success. The program will span two terms and include training for the students on data literacy. Colin Wood has more.
A Message From AWS Educate
With over 1,500 institutions and hundreds of thousands of students who use AWS Educate, we wanted to take you on a trip around the world and highlight how students are learning and innovating with the cloud. Learn more.
North Dakota launches student app challenge for career development
State officials are hopeful the competition will provide enterprising young developers a chance to meet with industry and secure job opportunities. Betsy Foresman has the details.
Indiana's new school data website uses a conversational style
The portal allows parents to compare the state's K-12 education options on metrics like student demographics, test performance and school spending. Betsy has more.
NYU launches 'public interest technology' alliance
As part of a global network, an interdisciplinary faculty group will support students and promote ethical use of technologies affecting public life. Jake Williams has more.
Dell Foundation funds $100M in scholarships for UT Austin students
The new initiative from the Michael & Susan Dell Foundation will automatically give scholarships to Pell Grant-eligible students attending UT Austin. Jake has more information on the program.
A new chatbot could help at-risk students stay in college
The new machine learning-powered chatbot from EdSights gives advisers key insights into the challenges students are facing and how to address them. Betsy talks to one of the company's co-CEOs.
Phishing attack exposes personal information of 5,000 at community college
Email addresses, home addresses, phone numbers and Social Security numbers were exposed in a phishing campaign that fooled about 20 employees. Colin has the details.
U. Central Florida offers online classes to inmates
The opportunity to take classes online will give inmates the ability to earn college credit and prepare for life after release. Betsy has more.
Georgia State U. joins civic tech network
The school is the 22nd member of New America's network focused on public interest technology, designed to groom civic-minded technologists. Jake has the news.
Virginia Tech names director of new innovation campus
Lance Collins will lead Virginia Tech's efforts to build university and industry partnerships to advance development of technology and talent. Betsy has more about the plans.
Voting for the 2020 Emerging EdTech Leaders program closes in 7 days
Voters will choose the next class of NextGen: Emerging EdTech Leaders from a group of 12 nominees. Voting is open until Feb. 19. Cast your votes here.
Tweet Of The Day
What a tangled web privacy in education is...