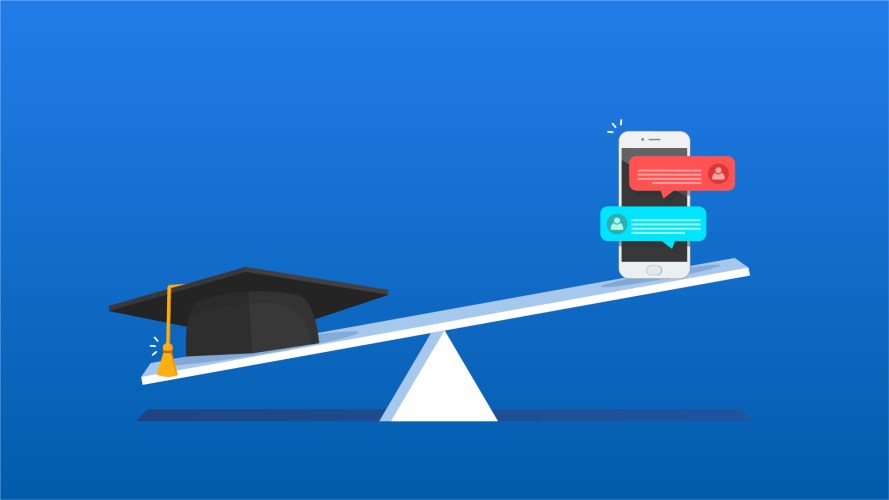 University experience, meet student privacy
As institutions of higher education launch new technologies — fueled by student data — designed to improve the education experience on their campuses, questions of student privacy are raised with escalating frequency and fervor. Are colleges and universities doing enough to protect their students' privacy? And is it even possible to maintain existing privacy standards as students demand modern platforms and heightened convenience? Privacy experts and education leaders told EdScoop they believe that privacy is as important as ever, but new violations and "creepy" technologies — according to some interviewed — seem to crop up weekly. Betsy Foresman reports as part of StateScoop's special report on user experience.
A Message From AWS Educate
With over 1,500 institutions and hundreds of thousands of students who use AWS Educate, we wanted to take you on a trip around the world and highlight how students are learning and innovating with the cloud. Learn more.
Special Report: User Experience
Government agencies and educational institutions alike are making huge strides in improving the digital experience for their users. In this special report, EdScoop and its sister publication StateScoop dive into everything that goes into user experience and how cities, states, counties — and universities — are using technology to better serve their users. Dive into the report here.
Innovation competition takes on global challenges
Students from nearly 40 universities around the world gathered at Texas A&M University Friday to design and build new technological solutions to solve global challenges over the next 48 hours. Started in 2018, Invent for the Planet is a two-day competition that gives college students the opportunity to solve issues related to medical technology, education, digital security, the environment and transportation. Betsy has more on the program this year.
Broadband continues to transform the classroom
Emerging technologies enabled by high-speed internet connections present both opportunities and challenges to K-12 districts, experts said on a recent webinar hosted by edWeb.net. Robert Low reviews the highlights in a guest commentary.
Edtech is thriving in the U.S.
New research from the U.K.-based RS Components found that 43 percent of the world's edtech companies are based in the U.S. The report found 1,385 edtech companies in the U.S., followed by India with 327. Despite the rankings, researchers expressed surprise that there wasn't more investment to be found in the U.S., given technology's importance in education. "Teachers must be given the correct training and resources in order to help inspire their pupils toward a vast number of careers that depend on technology to give each child a fair chance and opportunity to succeed in a role of their choice in the future," the company said. Jake Williams has more on the report's findings.
Ransomware prompts cyber degree at Loyola U.
School leaders at the New Orleans campus say rising industry demand and recent destructive cyberattacks underscored the need for more cybersecurity education, so the school is taking matters into its own hands, launching a new cybersecurity undergraduate degree. The degree will include a "comprehensive" information-security education, including "storage, transmission, applications, and organizational measures needed to preserve and protect sensitive information and systems." "As recent events locally have demonstrated, there is a pressing need for more cybersecurity professionals," University President Tania Tetlow said, referencing a disruptive attack that prompted an emergency declaration. Colin Wood has more.
Trump might defund statewide student data systems
Federal grants helped 47 states build student-data systems, but the president is attempting to eliminate the program for the third year running. Over the past 15 years, the federal SLDS grant program helped jump-start the creation of statewide data systems to track the performance of students through their education journey and into the workforce. Betsy has more on program's prospects.
OER saves big at Penn State
The university announced its initiative to enable access to higher education by lowering the cost of textbooks and other course materials has saved students a combined $4.8 million over the past three years. The program's success in widening access to education has prompted university leaders to invest an additional $600,000 in open educational resources. Betsy has more.
Two historically black universities get $3.5M
Virginia Gov. Ralph Northam proposed a $1 million investment to implement a program to train STEM teachers at the state's two public historically black colleges and universities, Norfolk State University and Virginia State University. Ernst Volgenau, founder of the research management firm SRA International, has pledged an additional $2.5 million. The funding expands the UTeach program, currently at 45 universities nationwide, to train new teachers with degrees in the sciences. Jake has more on the initiative.
Whoops
Indiana University has taken down an online tool that allowed users to calculate grade point averages after the university's newspaper discovered it was possible for any student to use the tool to view other students' grades. The school took down the tool after being notified that grades had been exposed for at least 100,000 current and former students at the IU-Bloomington, IU-Purdue University Indianapolis and IU-Purdue University Columbus campuses, dating back to 2015. Read all about the mistake.