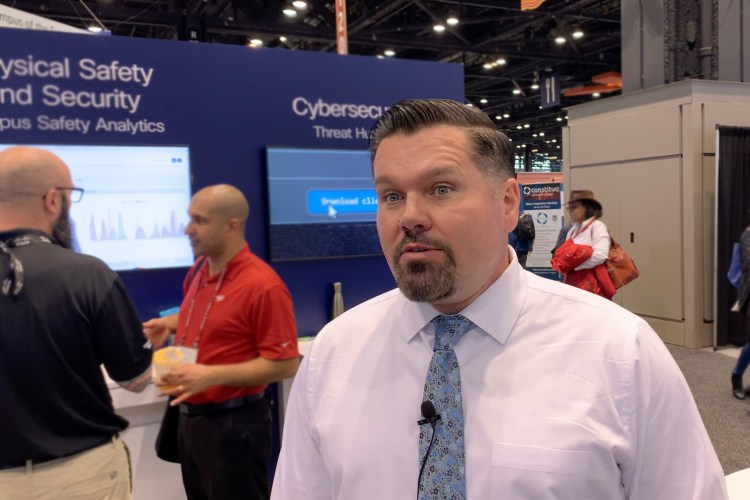 Cyber automation enables UNC school to focus on bigger threats
By using cybersecurity automation tools, UNC Pembroke's CISO Don Bryant said he and his small staff have been freed up to focus on the big cyberattacks coming to the university. The school, which serves a little more than 7,000 students, uses Cisco's security suite through an enterprise agreement. Since implementing the tools nearly two years ago, Bryant said the university has been able to detect problems they never knew they have and proactively respond to potential new ones. Jake Williams has more.
A Message From AWS Educate
With over 1,500 institutions and hundreds of thousands of students who use AWS Educate, we wanted to take you on a trip around the world and highlight how students are learning and innovating with the cloud. Learn more.
Amazon HQ2 deal propels computer science education in Virginia
Responding to growing demand for technical talent in Northern Virginia, Gov. Ralph Northam has announced agreements with 11 universities. Colin Wood has additional details.
Mass email exposes personal data of Georgia Tech students, again
After a similar incident last year and a major data breach in April, the university's "emergency response team" is now instating "corrective action." Colin has more.
How Girl Scouts built a cyber challenge that made girls feel included
In computer science classes that are often mostly boys, girls say finding a place in STEM is tough. The Girl Scouts are asking students how to fix it. Betsy Foresman has the details on the challenge.
Ransomware forces New Mexico school district to scrub 30,000 devices
Administrators declined to engage with their ransomers, opting instead to wipe the hard drives of 39 schools' computers one by one. Colin has the latest update on the attack.
All students need and deserve broadband access, education leaders say
Educators visiting Washington this week are called for policymakers to provide high-speed internet service to all students, regardless of neighborhood Betsy has more from SETDA's summit.
North Carolina schools use mapping tools to improve school safety
Applications for risk management planning and mapping are helping school administrators better coordinate with emergency response agencies. Colin has more.
Houston partners with Microsoft to improve school safety with sensors
Summer Xiao, deputy CIO of Houston, tells StateScoop about how a collaboration between Aldine ISD and Microsoft around environmental sensors could enable Houston to become "the smartest city in the world." Colin has more over on StateScoop.
Tweet Of The Day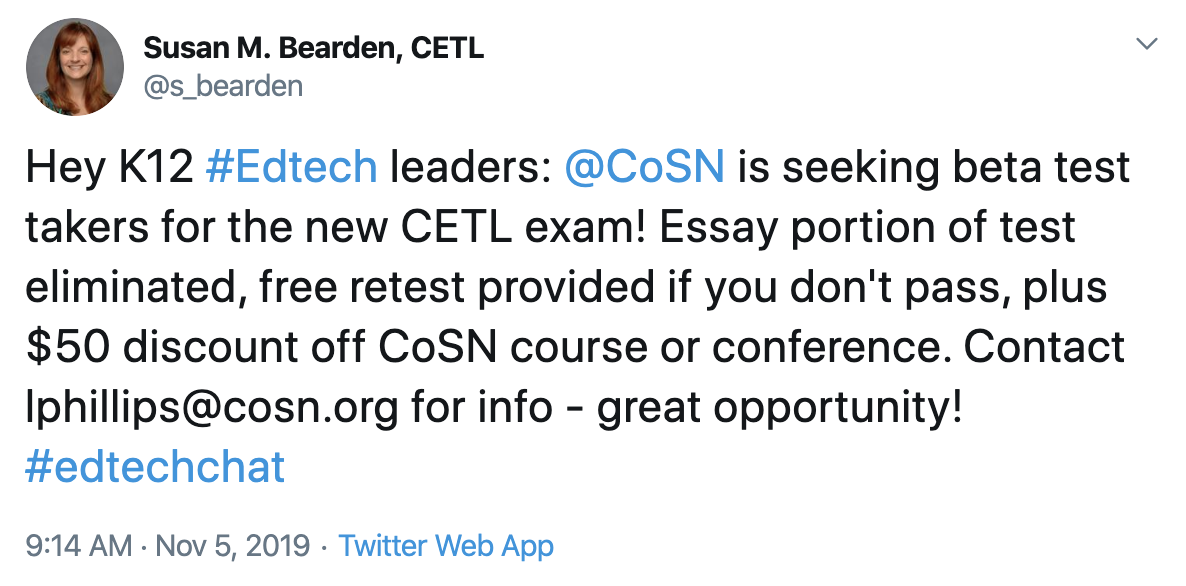 Our friends over at CoSN are looking for beta testers for their Certified Education Technology Leader exam — help them out!