A Message From AWS Educate
With over 1,500 institutions and hundreds of thousands of students who use AWS Educate, we wanted to take you on a trip around the world and highlight how students are learning and innovating with the cloud. Learn more.
7 mistakes to avoid when developing a campus mobile app
Ryan Seilhamer, the University of Central Florida's mobile director, shares the most common ways that universities go wrong when developing campus apps for their students. Not reaching the freshman class and overplanning are two of the most common mistakes, he says. Drawing on his experience consulting with more than 40 schools on mobile app development, Seilhamer condenses his knowledge in a commentary for EdScoop. Read it here.
Rural STEM education bill aims to grow workforce
A bill now being considered by Congress would improve STEM education in rural areas by giving teachers more resources, engaging students though hands-on education and increasing access to broadband. New grant funding would boost professional opportunities for teachers, improve education for students and ultimately bolster the technical workforce, the bill's proponents say. Betsy Foresman has more.
New Jersey announces K-12 'Computer Science for All' plan
There are more than half a million unfilled U.S. jobs that require some form of computer science skill. In an effort to close that gap, New Jersey has become the latest state to expand its K-12 computer science offerings. The state injected $2 million in funding in what Gov. Phil Murphy is calling the "Computer Science for All State Plan." Betsy has the full story.
Higher ed cyber assessment tool approaches evangelism phase
The Higher Education Community Vendor Assessment Toolkit, a set of tools for evaluating the cybersecurity capabilities of various edtech products, has been around for several years. Now, its creators are approaching a new phase of the project's development: ensuring you know about it. Jake Williams reports.
Anti-violence bill would require schools watch students' social media
A new bill taken up by the Senate would require schools to keep close watch on students' social media accounts to be proactive about finding those deemed at risk of committing self-harm or extreme violence against others. The Republican-led RESPONSE Act follows in the wake of several mass shootings in Texas, including one in an El Paso Walmart that claimed the lives of 22 people. In case you missed the story last week.
Tweet Of The Day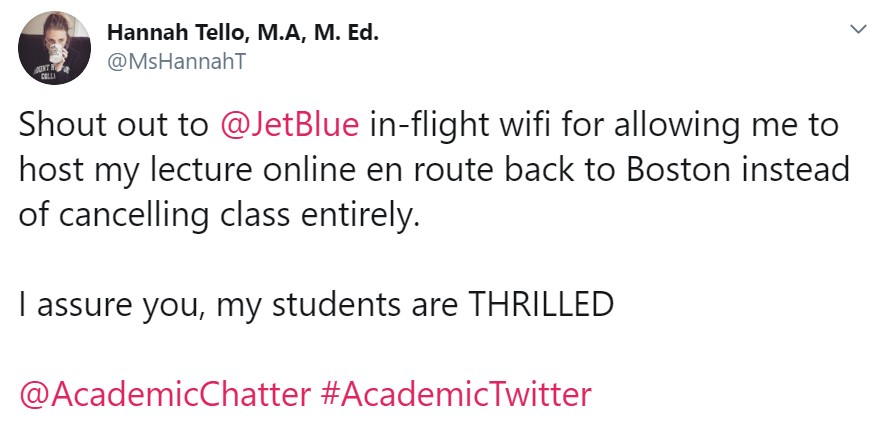 Literal cloud computing.