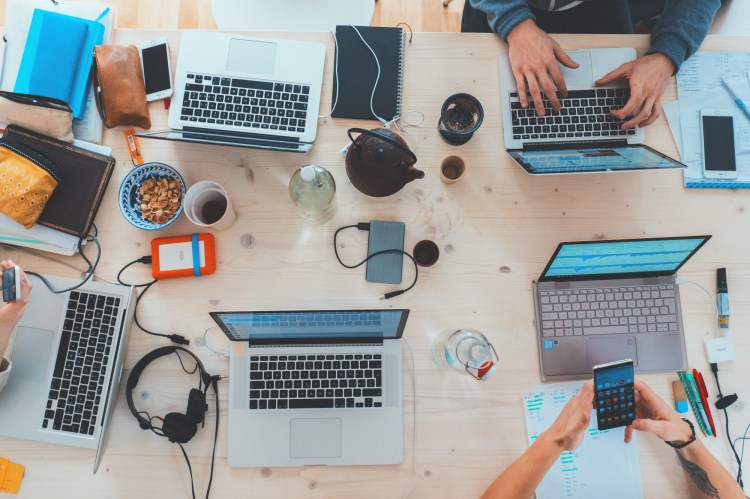 Virginia educators get an OER portal
A new website in Virginia gives educators from preschool up to graduate studies a platform to meet and share open educational resources. Virginia Superintendent of Public Instruction James Lane says it's "hard to overstate the potential impact on instruction and student learning." Colin Wood has more.
A Message From AWS Educate
With over 1,500 institutions and hundreds of thousands of students who use AWS Educate, we wanted to take you on a trip around the world and highlight how students are learning and innovating with the cloud. Learn more.
Computational thinking research gets $2M boost
Michigan State University has received more than $2 million in research funding from the National Science Foundation this month that it will put toward two studies seeking to understand how "computational thinking" can be integrated into K-12 classrooms. "Even with computing becoming a crucial driver of innovation and creativity, not enough students get an opportunity to learn it," said Aman Yadav, an MSU professor who will lead the two new grant projects. The research is hoped to expand the number of students exposed to computer science concepts. Read the full story.
Arizona State gives students a nifty new feature
Striving to make educational content more accessible to its students, Arizona State University now allows the download of class documents in more formats, including braille, audio files and those formatted for screen readers. While seen as a boon for students with visual disabilities, university leaders say the upgrade is useful for all students, who can now more easily access content in various formats. Betsy Foresman has the details.
5 steps to getting support for edtech programs
Despite edtech's popularity, there are still many who question its value or view the acquisition of laptops for the classroom as a one-off purchase, rather than an ongoing commitment to student learning. EdWeb.net's Stacey Pusey outlines a recent webinar hosted by her organization in which several educators from around the country provided pointers on how to get buy-in from the community and within the school itself to ensure edtech programs are successful over the long term. Check out her five tips.
Howard University receives record-breaking donation for STEM
Howard University received a $10 million donation, a record in the school's 150-year history, to provide more students science and technology scholarships. "This gift will ensure that Howard can train the nation's brightest students who desire to obtain their Ph.D. or combined M.D./Ph.D. for generations to come," university President Wayne Frederick said. Betsy has more.
Publisher Pearson expands with acquisition
British publishing house Pearson has acquired Smart Sparrow for $25 million. The Australian company's technology, a course-authoring tool that allows educators to develop personalized course instruction and feedback for students, will allow the company to expand its e-book offerings and develop a new generation of e-books it says will be more immersive, interactive and engaging. Betsy has the story.
Villanova U. hires former Ellucian executive as CIO
In case you missed it last week, Villanova University in Pennsylvania has hired Kelly Doney, vice president of digital transformation for the edtech firm Ellucian, as its new chief information officer. Doney, who starts in the new role next month, said she has seen "firsthand how technology can transform the student experience, enhance the research mission and enrich teaching and learning." Read more about Doney's decision.