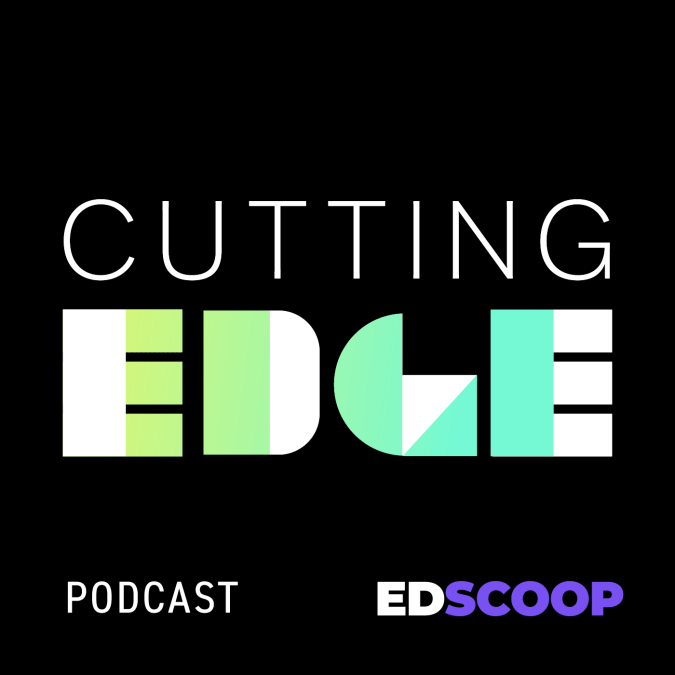 How mobile Wi-Fi hotspots can ease the digital divide in large school districts
For K-12 school districts with diverse socioeconomic student populations, connecting every student and family with internet access — both at school and at home — is a growing priority. With more and more learning happening online, the need to provide equal opportunity for all students to complete their assignments — to lessen the "digital divide" — is more important than ever.
In one of the largest school districts in the U.S., the solution to the digital divide has been placing the power of Wi-Fi directly in the hands of students. Using "MiFi" mobile Wi-Fi hotspots, Maribeth Luftglass, the assistant superintendent and chief information officer of Fairfax County Public Schools, says her district has provided internet access to thousands of students who previously could not use internet-connected devices at home.
"Technology can level the playing field," Luftglass said. Overseeing the IT service and technology needs of the 10th largest K-12 district in the country with 190,000 students, Luftglass has 210,000 computers in her 200 schools — necessitating a robust network for students and faculty.
"On a typical day, you have over 100,000 BYOD devices such as smartphones, iPads, laptops that students bring in in addition to the school system-supplied technology," Luftglass said. "We have a large infrastructure that we have to make sure runs and can handle the volume and capacity for a lot of people and technology. We also open our buildings to the community, so we have to handle Wi-Fi, segment that Wi-Fi network for community members coming into our building or for students and teachers coming in for educational programs."
Though a school Wi-Fi network is helpful, it doesn't ensure 24/7 internet access for thousands of students when they ride the bus home after school every day. Fairfax schools use G-Suite, or Google Apps for Education, for a majority of online assignments. The benefit is a collaborative work environment for students studying any subject matter; the struggle is a reliance on technology that some students may not have the internet connection to access.
MiFi hotspot subscription programs, which the district piloted last year and is expanding this fall, are flexible and affordable enough to help mend the gap, Luftglass said.
Starting this fall, any student can check out a hotspot device from the school library for free, with no need to provide any evidence of a lack of internet. The hotspot, which has the same internet safety filters as the school network, can host up to five devices at the same time, so households with more than one student can share.
The devices, which will be available in all 200 schools this semester, are not currently reimbursed by the federal government's E-rate program that subsidizes school connectivity investment. Luftglass said that schools in her district pay save money on paying for service by "pooling" the minutes of connectivity across the devices, but she recognized that even with that savings, not all schools can afford to pay for this program on their own.
"What we would love to see the FCC do is — through the E-rate program — make these devices eligible for E-rate reimbursement," Luftglass said. "We've been working with some of our colleagues to help encourage our congressional leaders to help ensure that the FCC E-rate program continues, because it's absolutely critical now to expand not just the internet access in our school buildings, but have those programs reach the homes be something that is eligible for E-rate."
On the podcast:
Maribeth Luftglass, Assistant Superintendent, Department of Information Technology, Fairfax County Public Schools
Emily Tate, education reporter, formerly with EdScoop
Things to listen for:
The MiFi hotspots might not be viable in rural districts that don't have wide cellular coverage, Luftglass says, though cell towers are becoming more common.
Students don't have to provide evidence that they need a hotspot to complete a homework assignment — they simply check it out as they would any other device from the school library.
The devices are critical to maintaining a successful collaborative curriculum in which students are expected to work together on internet-connected apps, which Luftglass says her district uses G-suite for.
The app network that the district uses offers a choice of multiple languages and translation services, which helps ESL students and families understand classroom curriculum from home.
This is the third episode of EdScoop's "Cutting Edge" podcast, which highlights the people who are leading conversations about the future of edtech and education IT.