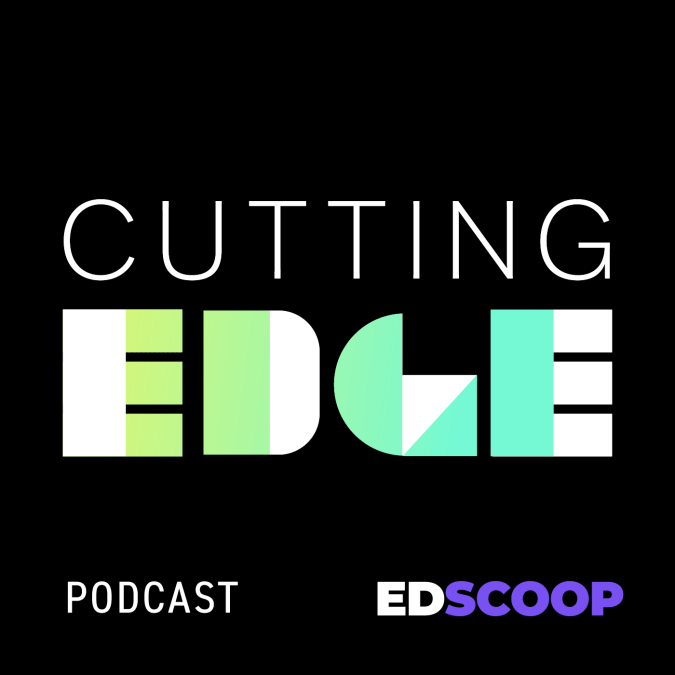 How integrated laptops improve security and student success at colleges
Higher education institutions are looking for creative ways to improve student success, including more effective ways meet the evolving demands of hybrid instruction. For faculty, administrators and IT directors, that increasingly involves finding smarter technology solutions to make access to academic resources easier, more equitable and more secure.
One opportunity gaining wider attention among college officials is providing students and faculty standardized, secure laptops with enterprise-grade software, configured to provide single sign-on connections to on-campus, virtual and hybrid learning environments, says Kristin Kolodziej, senior surface specialist for U.S. education at Microsoft.
During the pandemic, when both teaching and learning was performed at a distance, "many institutions across K-through-20 really did not have the … overall support infrastructure" needed to facilitate remote learning, she says in a new EdScoop Cutting EDge podcast, underwritten by Microsoft. Complicating matters then and now is the vast assortment of devices, operating platforms and security configurations students and faculty rely on to connect with learning management platforms, campus services and other IT systems.
A lot of the burden for supporting students falls on faculty, notes Rob Curtin, director of higher education, worldwide education industry at Microsoft.
"Faculty are expected to be a performer and a producer. At the same time they're expected to coordinate people in the room and out of the room. So [colleges and universities] have to think about the equity in the experience. And how do we be inclusive of remote participants…so that faculty are not put in a position of spending … 10 to 15 minutes in every class trying to troubleshoot single sign-on or who has access to what? You need equity to be there."
"The number of single-point solutions that [students] have had to use over the years – we heard this directly from students themselves — has reduced them to only using email to collaborate and communicate — and that's not really collaborating," says Kolodziej. "The unique piece of combining our software and our hardware solutions — it creates that unique experience that is singular. It's seamless and it just works."
Additionally, having a more integrated, preconfigured hardware and software experience not only helps higher education institutions defend against the continuous rise of cybersecurity risks, but it also helps deliver a more reliable and equitable user experience for students, says Curtin.
"If a student is taking an architecture course or a computer rendering course, we need to make sure that every student has access to similar hardware. We don't ever want a student to say, 'Well, I was able to you get my project done faster because I had a more expensive computer,'" adds Curtin.
Both executives in the podcast highlight some of the recent advances in Microsoft's Surface laptops, Office applications and Windows 11, and how they provide colleges and universities greater tools to help manage and support users' online experience at their institutions.
Listen to the full podcast conversation on supporting secure, hybrid instruction at higher education institutions on EdScoop.com. And hear more of our latest coverage on IT developments across the higher education technology community by subscribing to the "Cutting EDge" on Apple Podcasts, Google Podcasts, Soundcloud, Spotify and Stitcher.
Learn more about how Microsoft is supporting the education sector.
This podcast was produced by Scoop News Group for EdScoop and underwritten by Microsoft.