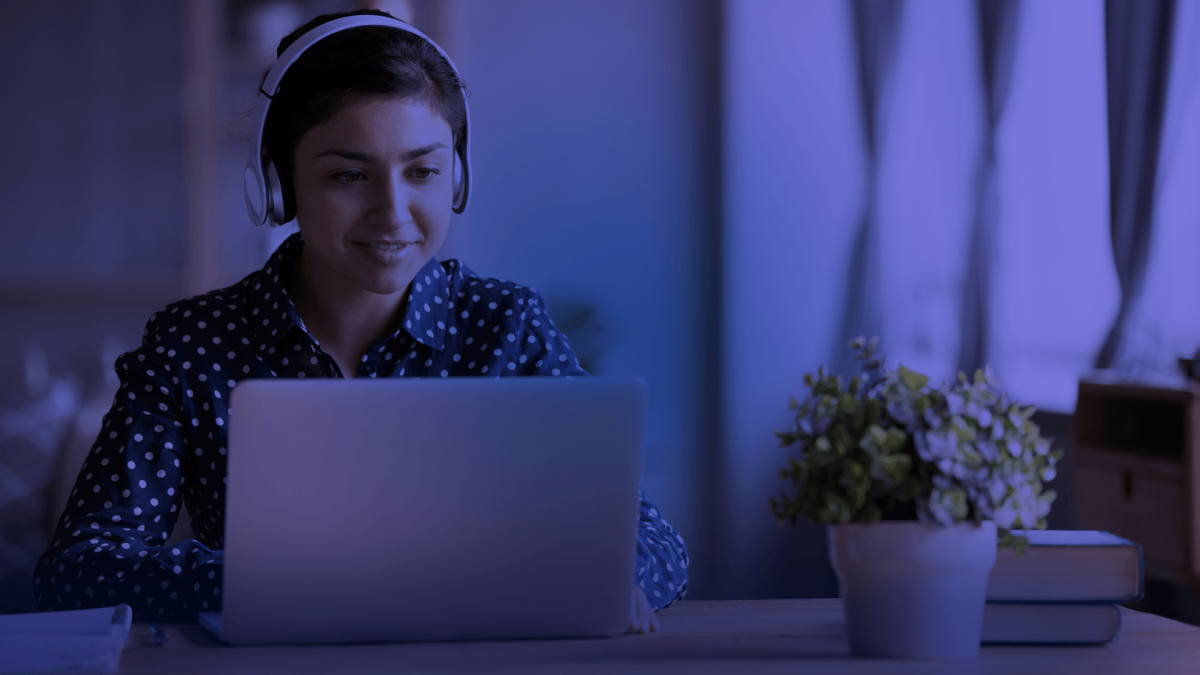 Building security that scales for remote learning
When higher education leaders started to realize the pandemic wasn't going away, they had to move quickly to fully support a remote learning or hybrid-learning environment.
Three main IT and security challenges came to the surface, says Hunter Ely, security strategist for Palo Alto Networks in a new podcast.
First was the need to quickly support the needs of students and faculty to access campus resources from virtually anywhere. Second, were scaling issues associated with moving on-premises services to the cloud to support a larger remote community. And third, there was — and still is — the need for transformational IT strategies that could meet the budget realities colleges and universities now face.
"We've had many conversations in the last few months about the need to reduce overall security spend while increasing efficiency," says Ely in a new podcast produced by EdScoop and underwritten by Palo Alto Networks. In it, he discusses how colleges and universities can address their security and scaling needs concurrently and in a way that will help promote remote learning.
Overcoming obstacles for better security
Though higher education leaders are in hyperdrive to integrate digital solutions quickly for remote learning, "if a security product is a barrier to change, then you're doing it wrong," says Ely.
Today security solutions can be integrated, quickly scaled at speed and highly effective, and for Ely it's important to start with notion of visibility.
"At the core, [Palo Alto's] firewalls, endpoint products, virtual firewalls, et cetera, are sensors. And if you can put the right sensors in place to get the visibility you need, then you're well on your way to enabling security," he says.
When security solutions are integrated into cloud environments, universities can take advantage of a twofold benefit, according to Ely. First, they will have an environment that can scale quickly to meet demand; and second, security will scale with their environment because those sensors are set at the core.
"Schools that had a cloud presence learned quickly how to scale their services, and how to do that sort of elastically as the need ramped up," he explains. "This has been a huge driver in moving services like student information systems, accounting systems, et cetera, to the cloud."
Leveraging Internet2 capabilities to securely support remote users
Colleges and universities can also benefit from the collaboration already taking place through the Internet2 (I2) community, which provides a forum for U.S. research and education organizations to solve common technology challenges.
I2 has been very open in its dialogue with vendors in ways that are good for the community, says Ely, who earlier in his career served as CISO at Louisiana State University and Tulane University.
In particular, he pointed to the ability for schools to take advantage of Internet2's NET+ cloud services procurement vehicle, which provides pre-vetted solutions that meet the needs of higher education and have been tested by the community. Price, terms and conditions that are appropriate for higher-ed are pre-negotiated as part of that process.
Ely says that because the education and research community is by nature collaborative, it has made it possible for companies like Palo Alto Networks to incorporate feedback from higher education IT leaders to keep improving the security and scalability of its products.
Listen to the podcast for the full conversation on ensuring secure and scalable access in higher education. You can hear more coverage of "IT Modernization in Higher Education" on our EdScoop radio channels on Apple Podcasts, Spotify, Google Play, Stitcher and TuneIn.
This podcast was produced by EdScoop and underwritten by Palo Alto Networks. 
Hunter Ely has more than two decades of experience in IT security, having worked in a variety of IT security roles at Tulane University, as well as in the commercial sector, before joining Palo Alto Networks.