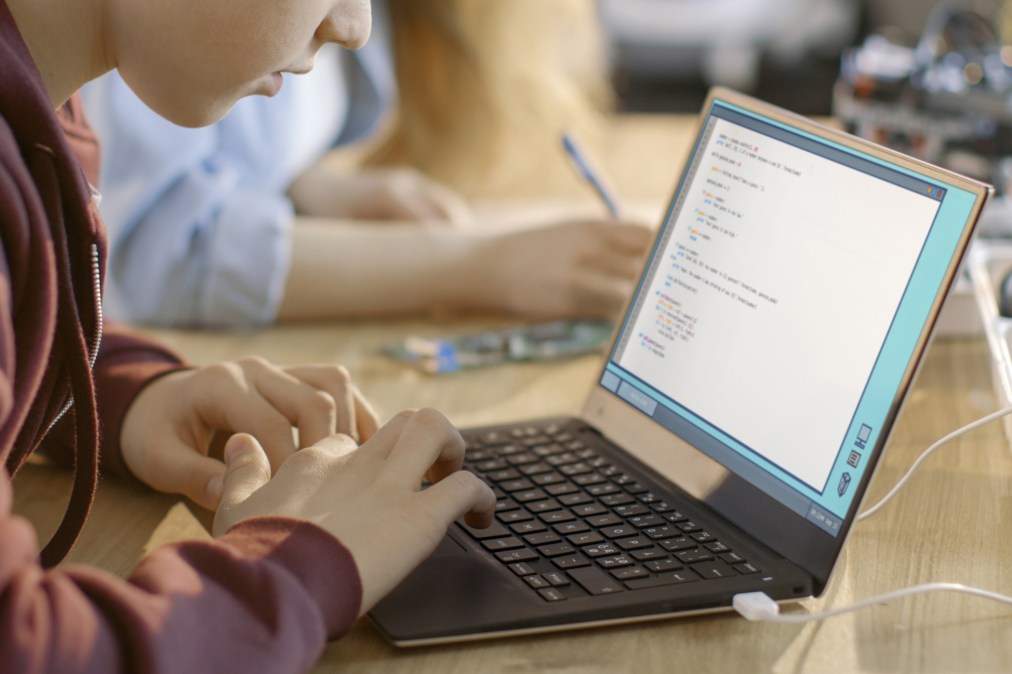 How higher education can automate identity and access to improve student services
Higher education institutions that move to modernized identity management tools can better accommodate the year-on-year accumulation of students accessing multiple software accounts, according to a cloud architect.
Cloud-based identity and access management (IAM) platforms allow IT teams to scale on demand and automate the process of setting up and modifying role-based access privileges for students as they move through their college experience. It also helps IT administrators connect their IAM platforms more easily to new software, says Jim Faut, cloud enterprise architect for Okta.
In a new podcast, produced by EdScoop and underwritten by Okta, Faut discusses why modern identity management tools would be a boon for higher education institutions.
Faut notes that even though identity management technologies have been around for quite some time, because many those systems were either "home-grown" or have now become legacy commercial solutions, the time it takes to maintain them is putting more burden IT teams' time and resources.
A principle problem with older systems is that they were built with connectors that target on-premises solutions and haven't kept up with the cloud software market. Each new service a school adopts will require more custom connector development, says Faut.
However, the standards built into modern lifecycle management solutions enable them to connect to cloud services. These standards are being adopted quickly across the industry and an identity management platform is carrying more importance for IT leaders.
Faut explains, "the digital needs of students, faculty, staff and alumni are growing at a rapid pace, and schools need to keep up with the demand … in a way that lowers IT friction."
Identity management plays an essential role on every IT service on campus. Maintaining up-to-date information on each student is paramount as their user identity changes; for example, as they transition to an alumna status, or if a non-graduate remains a candidate to complete a degree. Automating identity and access based on roles reduces the chance for human error as well as the risks that accompany overlapping accounts.
Colleges and universities face a special challenge managing the surges of student enrollments and changes each semester, says Faut. They need the ability to ensure their users have reliable access to the systems they need. Cloud-based systems give institutions the power of scale during surge periods.
"With a cloud solution, there is no need to be concerned about the volume of users," says Faut. "The experts that operate a cloud identity solution are continuously monitoring the performance and scaling needs of the platform and will make adjustments as needed."
With the general cloud adoption trend happening, Faut says more schools are choosing not to maintain on-premises solutions which require constant patching and upgrades. By moving to a cloud solution, their IT is able to divert resources to higher priorities.
Lastly, modern identity and access management solutions also help protect important personal information as well as research work that makes them a target for phishing and ransomware attacks.
"Selecting a solution that provides adaptive multifactor authentication is more important than ever," Faut recommends. "Passwords are simply not good enough anymore."
You can hear more coverage of "IT Modernization in Higher Education" on our EdScoop radio channels on Apple Podcasts, Spotify, Google Play, Stitcher and TuneIn.
This podcast was produced by EdScoop and underwritten by Okta.