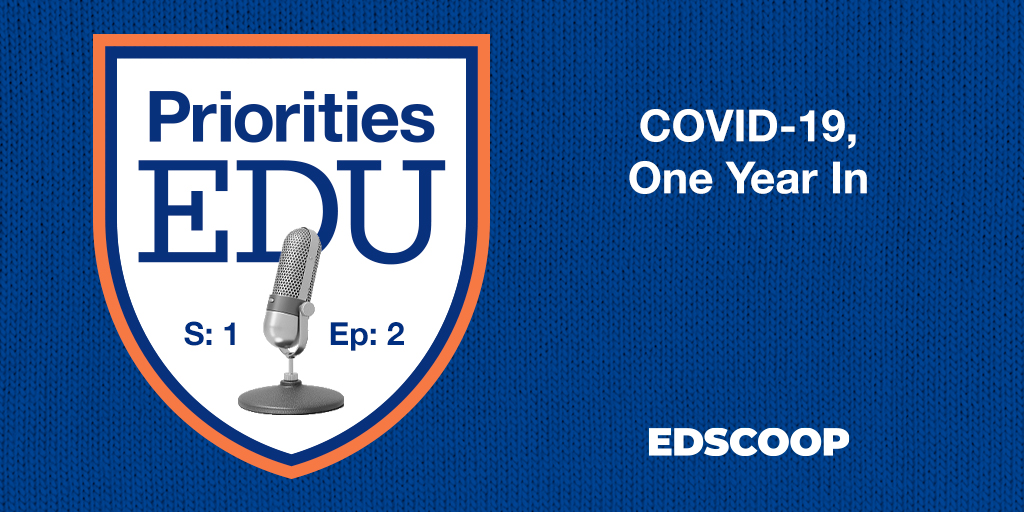 University IT department's 'seat at the table' expanded during pandemic
When the COVID-19 pandemic started, the University of Tulsa had barely scratched the surface when it came to online learning. Now, more than a year in, the university has weathered the crisis — and the school's IT department led that change.
"[When the pandemic started], we started to try to come up with plans on how we could best support our campus," Paige Francis, the university's chief information officer, says on EdScoop's PrioritiesEDU podcast. "Our faculty are so talented … [but] they realize there's a marked difference between teaching face-to-face and teaching online."
The faculty, trained for in-person instruction, needed help, Francis says. At the time, the university did not have a digital learning director to help faculty prepare and restructure their courses for an online environment. So the IT department stepped in.
"[The faculty] immediately were just hungry to learn how they could do better," Francis says. "We did not have a staff full of course designers. We had an academic technology unit that was very well respected on campus, and then we just leaned on them to start filling in all of the gaps for our faculty."
In addition to work like assisting faculty with course design, the IT department also managed the technical side of the move to remote learning, including scaling up licenses for collaboration software like Microsoft Teams.
While the pandemic-inspired work surge has not stopped for Francis, Tulsa has begun evaluating its organizational structure and efficiency with a mind toward the future. But that planning takes on a different tone now, Francis says.
"For a CIO, one of our primary conversations is how do we get that seat at the table?" Francis says. "Well, now we've got that seat at the table. And I feel as if it's expanded."
On the podcast:
Paige Francis, CIO, University of Tulsa
Jake Williams, VP of Content and Community, StateScoop & EdScoop
This story is part of StateScoop & EdScoop's special report on one year of the COVID-19 pandemic.
PrioritiesEDU is EdScoop's regular podcast series chronicling the top IT issues facing higher education leaders, as defined annually by Educause. The podcast is based on StateScoop's Priorities podcast.