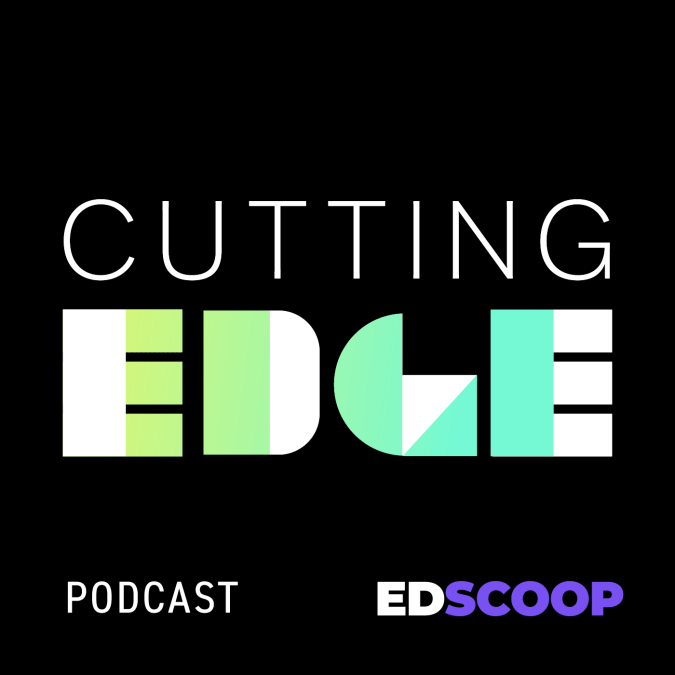 Why higher education IT strategic plans matter
Higher education technology leaders need to align their work with the business and strategic goals of the university, Michigan State University CIO Melissa Woo says on the Cutting EDge podcast.
"At a really high level, our major strategic objective is to make sure that we pivot to experience-centered and mission-driven services," Woo says. "That is making sure that we take care of the student, faculty and staff experience and how people feel before, during and after they experience our services and our products."
For Woo, a 2022 EdScoop 50 winner, that means looking not just at student success, but at faculty and staff success as well.
Woo oversees several business functions at Michigan State in addition to IT. As executive vice president for administration, she says she's sought out partnership from other departments to drive efficiency and to build better products.
"We want to have a frictionless experience for our faculty and students in the educational area as well," Woo says. "We're really developing a strong partnership with Academic Affairs and the deans and our faculty to make sure they have the tools they need [for that]."
In the news this week:
Edtech services provider Zovio offloaded Fullstack Academy, its coding bootcamp, to online course platform Simplilearn. The move completes a liquidation of all of Zovio's assets. Fullstack Academy will keep its name, executives and staff under its new ownership, according to a release from Simplilearn.
George Mason University is working with Amazon Web Services to develop a streamlined platform for people looking to transfer colleges. The development of this platform will make it easier for community college students to transfer to George Mason, according to the university. The partnership between the university and the company is the latest in collaboration between the two. The university will also create new educational programs in data center engineering with AWS.
Hear more from the higher education information technology community every two weeks on the Cutting EDge podcast. Listen here.
If you want to hear more of the latest from across the higher education technology community, subscribe to Cutting EDge on Apple Podcasts, Google Podcasts, Soundcloud, Spotify and Stitcher.