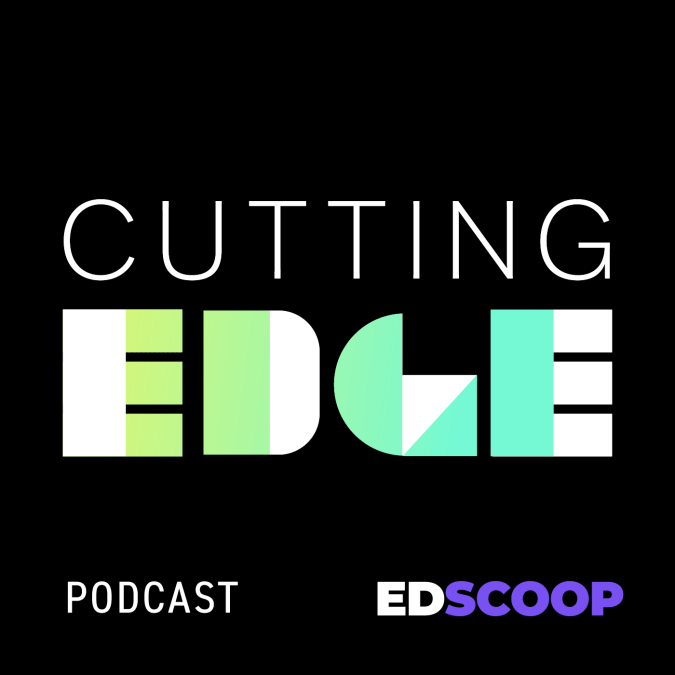 Colleges must embrace accessibility post-pandemic, say experts
On the Cutting EDge podcast, two web accessibility leaders say universities need to embrace making web pages more accessible now that institutions are back to normal after the pandemic.
"At universities right now, we're sort of in a questionable place when it comes to digital accessibility," Jonathan Lazar, the executive director of the University of Maryland's Initiative for Digital Accessibility, says on the podcast. "I think campuses were starting to make some progress and then back slid during the COVID pandemic."
Lazar says a need to act quickly during the pandemic put web accessibility on the backburner for many institutions.
Chris Danielsen, the public relations director for the National Federation for the Blind, says the early months of the pandemic caused many to push back against web accessibility advocates.
"Universities and colleges, if they even had accessibility protocols in place, were kind of taking shortcuts," Danielsen says on the podcast. "It was the typical tactic of pitting accessibility against other students and making this argument that we're in an emergency time and we'll get to accessibility when things calm down."
Danielsen says a lot of universities are struggling to prioritize accessibility because they have many competing tasks.
Lazar says during the pandemic he interviewed digital accessibility directors at other campuses and found many staff who were initially tasked with making sure systems and sites were accessible had been reassigned. Some universities during the health crisis bypassed accessibility requirements in their procurement processes, he says.
As higher education continues to wait for additional regulations on web accessibility, Danielsen says institutions should think of standards as "the floor, not the ceiling" and continue to ensure their systems and sites are becoming even more available to those with disabilities.
Hear more from the higher education information technology community every two weeks on the Cutting EDge podcast. Listen here.
If you want to hear more of the latest from across the higher education technology community, subscribe to Cutting EDge on Apple Podcasts, Google Podcasts, Soundcloud, Spotify and Stitcher.