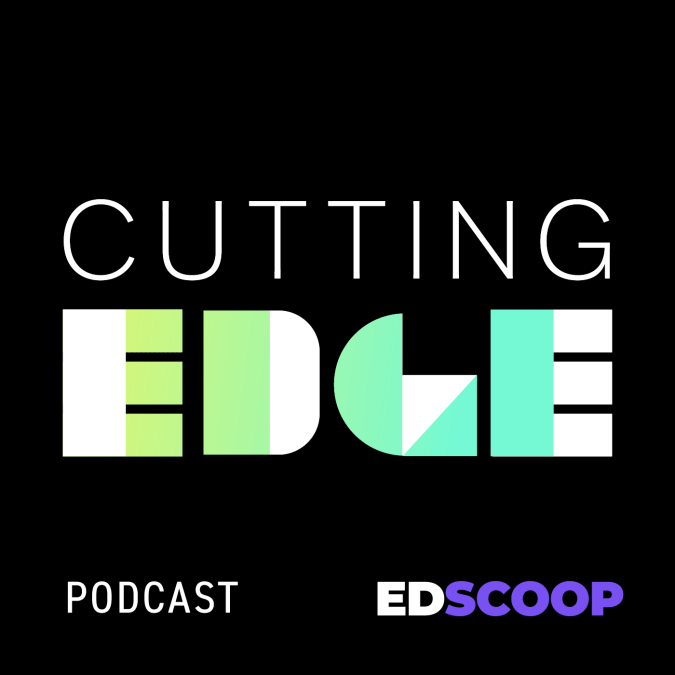 Finding the right place for generative AI in the classroom
On the Cutting EDge podcast, Nathan Urban, the provost of Lehigh University, explains how he worked to encourage a more positive approach to generative artificial intelligence at the university.
Earlier this year, Urban says he coordinated a contest at the private university in Southeastern Pennsylvania to submit a video or podcast that provides insights on how generative AI could enhance student learning. Entries could include ideas about how generative AI should be used to prepare students for the future, promote efficiency and drive research forward.
Anyone across the university could enter the contest, and the winning entries were awarded travel grants to attend a meeting or conference focused on innovation in edtech.
"I thought it was critical that in the classroom faculty have a conversation about their expectations about the use of generative AI," Urban says on the podcast. "There are a wide range of things that are happening across campus, but I thought the thing that was really important was that there was a conversation about what would be an appropriate use and what would be an inappropriate use."
Urban says faculty in the theater department won the contest.
"The faculty from the theater department who did this found some interesting creative ways in which students could be encouraged to make use of these tools," Urban says. "[Their input aimed to] spur creativity and to look at the difference between what we normally think of as creative output and what was being generated by these algorithms."
Hear more from the higher education information technology community every two weeks on the Cutting EDge podcast. Listen here.
If you want to hear more of the latest from across the higher education technology community, subscribe to Cutting EDge on Apple Podcasts, Google Podcasts, Soundcloud, Spotify and Stitcher.