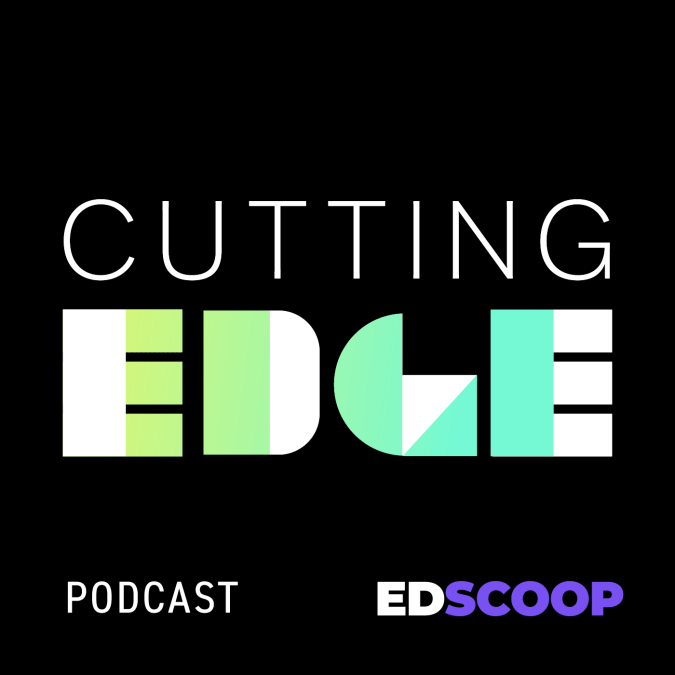 New classroom designs 'the future of learning,'
Cliff Whittingstall says he's working on classrooms that represent "the future of learning."
Whittingstall, a managing partner at PBK, a firm that specializes in higher education design, says on the Cutting EDge podcast that he's developing future-proof designs for a rapidly changing technological environment.
"We try to create classroom environments that are flat," Whittingstall says. "Think of every wall as a front of the classroom in many ways."
The firm is working with Galveston College, a community college in the Gulf Coast of Texas, to design a new Health Sciences Education Center. Another project, to help train teachers to teach special needs children at the University of Mary Hardin-Baylor in Belton, Texas, is designed to be "fully immersive," Whittingstall says.
"Every surface of the room is a big, large projected screen and it interacts with you so you're fully immersed in the environment," he says. "To me, you can't do [this kind of learning] in a tiered lecture hall. I actually think this is the next level of virtual reality."
Hear more from the higher education information technology community every two weeks on the Cutting EDge podcast. Listen here.
If you want to hear more of the latest from across the higher education technology community, subscribe to Cutting EDge on Apple Podcasts, Google Podcasts, Soundcloud, Spotify and Stitcher.