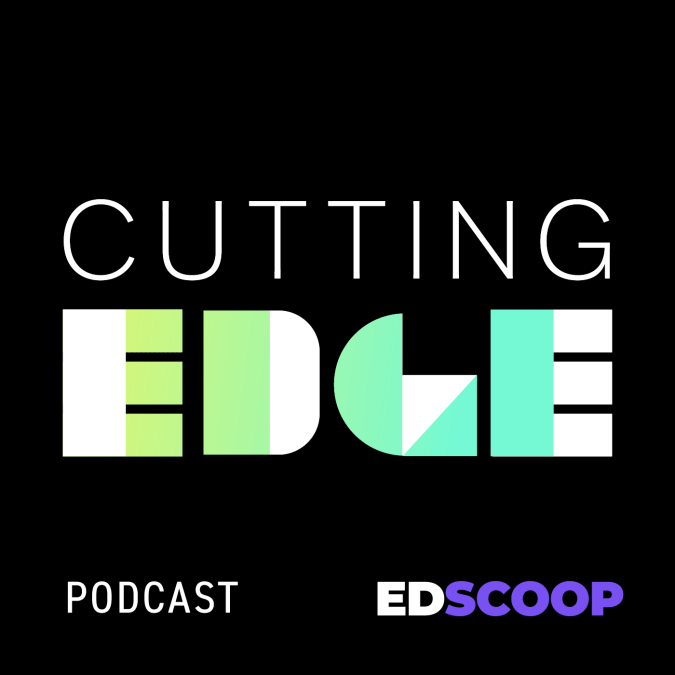 How UT Austin is helping students, staff embrace VR
On the Cutting EDge podcast, the founding director of the Texas Immersive Institute at the University of Texas at Austin says she's working to help make virtual reality — and other similar technologies — accessible for students and faculty at the university.
Erin Reilly, the institute's director, says the Immersive Institute is designed to help students understand topics in different ways, through better storytelling and other more visual opportunities presented by reality augmentation.
Earlier this summer, students from UT Austin's medical school came to the institute to work on Solar Run — a project that evaluates the efficacy of protective measures against skin cancer. Working in collaboration with Nanyang Technological University in Singapore, students were able to see the effects protective measures like sunscreen have over time in an augmented reality environment.
"The students are gravitating towards it because we are so open-ended," Reilly says. "We give them the frameworks and knowledge of looking at audiences differently, or thinking about how narrative design and storytelling can really be brought back to your industry."
The institute was founded two years, and has graduated three cohorts of students.
"Our mission is to provide access to emerging technology and research, and to design immersive experiences," Reilly says. "Our goal is to use new forms of storytelling to share solutions to big problems that are both responsive, responsible and remarkable."
Hear more from the higher education information technology community every two weeks on the Cutting EDge podcast. Listen here.
If you want to hear more of the latest from across the higher education technology community, subscribe to Cutting EDge on Apple Podcasts, Google Podcasts, Soundcloud, Spotify and Stitcher.