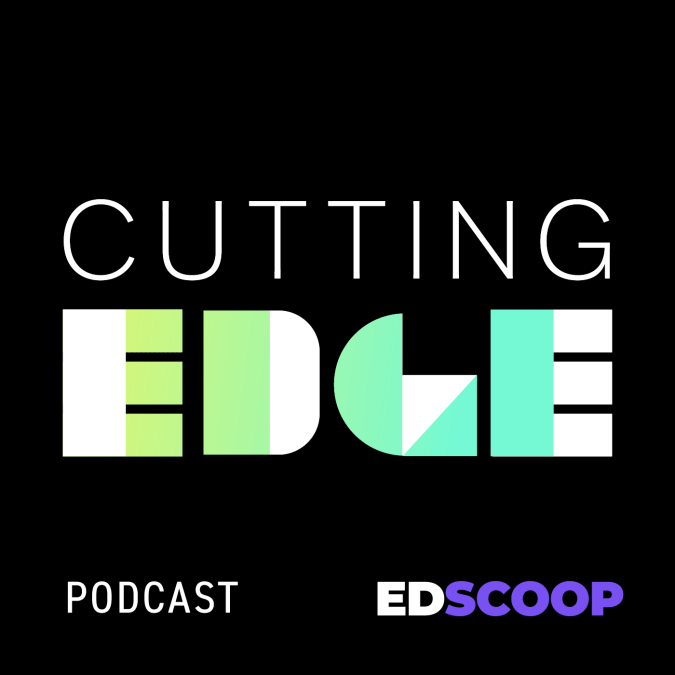 How university CIOs push experience gains with modernization
Michigan State University CIO Melissa Woo and Virginia Tech CIO Scott Midkiff join the Cutting EDge podcast to talk about the role of IT modernization in student experience initiatives.
Woo and Midkiff, speaking at StateScoop and EdScoop's IT Modernization Summit, say the pandemic highlighted the importance of streamlining systems so they are easier for users and translate to a better user experience.
"How people feel before, during and after an experience, how our services and products interact with us — these things are so incredibly important," Woo says.
For Woo, that means an increased focus on identity and access management, while Midkiff is emphasizing modernizing the way Virginia Tech is approaching cybersecurity.
In the news this week:
QuickLaunch, a higher education identity and authentication platform, says systems are back to operational after the platform experienced a distributed denial of service attack last week. The DDoS attack came as many universities across the country returned to campus for the fall 2022 semester.
San Diego State University has a new mobile safety app that includes campus safety alerts and gives users the ability to share their location with another person or university police. The app is designed to give users a suite of tools to make them feel more safe on and off campus.
TimelyMD, a mental health telehealth company that offers its services to universities, will give student users the ability to interact with each other in a new update. The feature will allow students to post public messages and respond to each others comments. The messages and comments will be moderated, the company says, to create a safe space for students.
Hear more from the higher education information technology community every two weeks on the Cutting EDge podcast. Listen here.
If you want to hear more of the latest from across the higher education technology community, subscribe to Cutting EDge on Apple Podcasts, Google Podcasts, Soundcloud, Spotify and Stitcher.