Student mental health app introduces peer-to-peer interaction, with guardrails
Students using TimelyMD's mental health app can now speak to each other, though the company says any conversations are tightly moderated.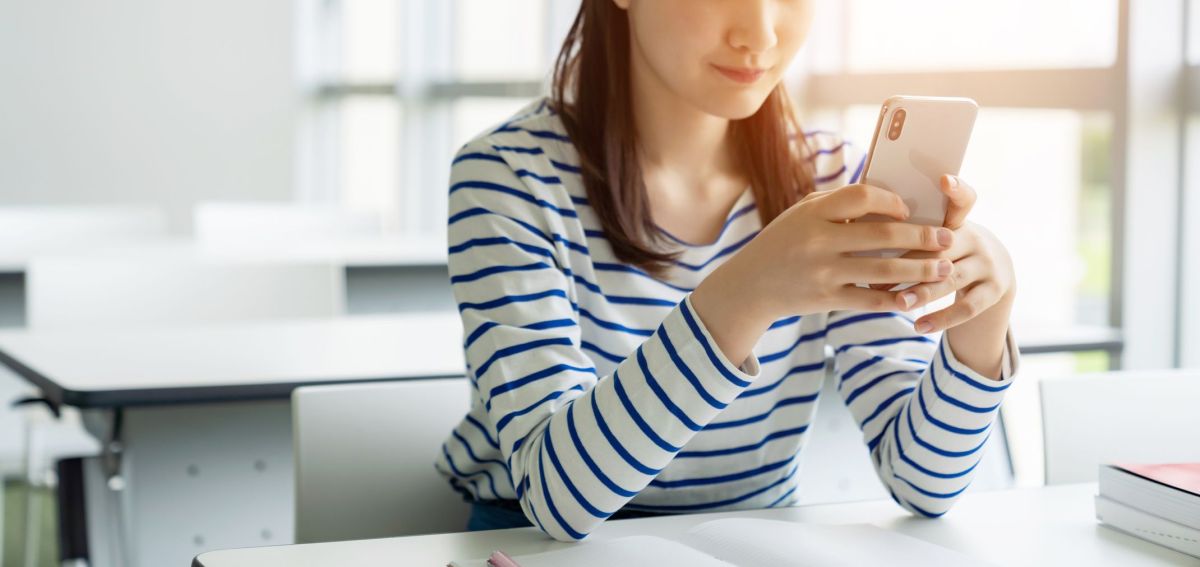 More than 1 million college students nationwide have access to a mental health platform from TimelyMD, the campus-focused telehealth company, but until recently, it's only been used to access counseling services and resources. This fall, though, students going through tough times will be able to use the application to interact with each other.
A new community feature on the TimelyCare app, designed to mimic a social media feed, will allow students to publicly post messages and respond to each other's comments on the app.
Introducing student-to-student interaction to the platform is not without risk, company leaders acknowledged. Social media platforms targeting students, such as Yik Yak, have attracted criticism in the past for failing to prevent bullying and harassment.
But TimelyMD leaders said they've developed a multi-pronged moderation strategy they believe will create a safe space for students to express themselves and find support.
An AI moderation tool filters hate language, profanities and other inappropriate content, said Zachary Fleming, TimelyMD's senior vice president of product. Flagged posts are "quarantined" prior to publication for staff review, he said, while a moderation team with mental health expertise will monitor the feed continuously for any inappropriate posts that slip through the net. He said students will also be able to police their own community — reporting messages that break community rules. When students post in the community feed, trained staff may reach out to them offering tailored support suggestions, Fleming said.
From their home screen, students opening the TimelyCare app see a button where they can connect with care services, explore additional content or interact with the community, Fleming said. Once they select the latter, they are prompted to read through some rules governing the community and they can log in to the feed.
"That feed is going to be a place where students can anonymously post with just their initials, anything that they're feeling, and students can go ahead and comment on those things to support them," Fleming said. "We're not creating a bunch of small little side hidden groups, we want this to be a public kind of place where they can all come in and really support each other as the broader student community."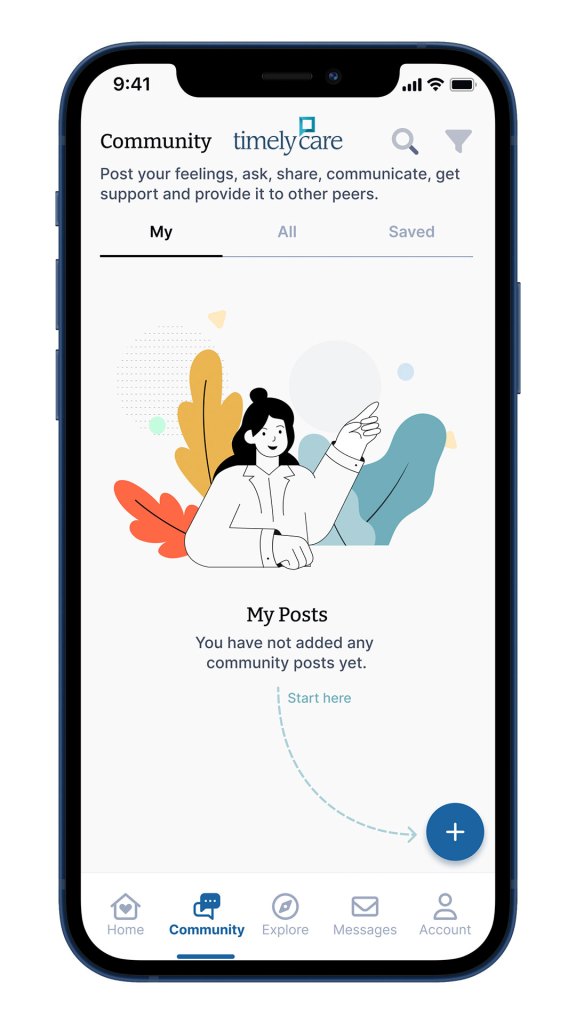 Bob Booth, TimelyMD's chief care officer, pointed to market research showing that students are looking for more support from their peers.
"We have a robust integrated care system for students, and we're trying to funnel students with a broad range of needs to the best care possible. This is an opportunity for us to take that funnel and widen it to add peer support — which is something that students have asked for," Booth said.
Letting students see that they are not alone could have a big positive impact on student's mental health journey.
"We want them to know that they have validation from others," Booth said.
Students can't contact each other directly, and their identities are anonymized so that only their initials are displayed on profiles. Identifying information in posts is also be flagged and removed by TimelyMD's AI or content moderators.
The TimelyCare platform includes a range of services, including mental health counseling, on-demand emotional support, medical care, psychiatric care, health coaching, basic needs assistance, faculty and staff guidance and digital self-care content, Booth said. The company claims more than 200 colleges in the U.S. are using the app as a virtual extension of existing campus services.
"We're proud to introduce this new peer support community as part of our vision to help students be well and thrive in all aspects of their life," he said.