After two years of COVID-19, data guides university mental-health support
Data is playing a key role in how colleges and universities understand the challenges their students are facing — and how institutions can help.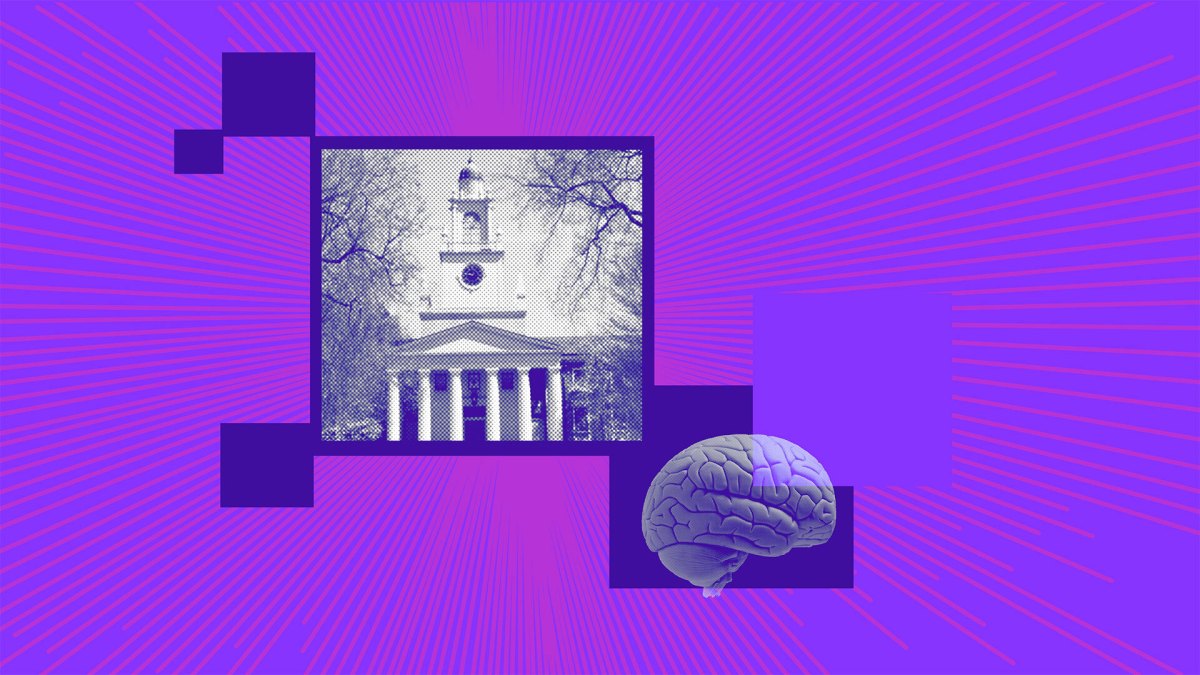 College counseling centers are relying on data to guide support as student needs and campus operations continue to change drastically in the wake of the coronavirus pandemic.
To find the best way to support students facing unprecedented challenges while pursuing their degrees, colleges are tapping into robust data from electronic medical records and looking to a national research infrastructure to back requests for resources. But counseling centers can't rely on data from previous years to guide current services because of the dramatic changes students faced both on and off campus during the pandemic, experts told EdScoop.
Data helps college counseling centers appropriately allocate resources each year and avoid a "one size fits all approach to a multitude of issues and concerns," said Barry Schreier, director of counseling services at the University of Iowa.
"There's seemingly a bottomless need and counseling centers are always a finite resource," Schreier told EdScoop. "It leaves counseling centers often in the position of deciding how to triage the demand."
As students return to campus, many counseling centers are offering both in-person and virtual services to test student preferences. But counseling centers must also decide what workshops or support groups to offer and whether support should be in-person or online.
Those decisions are also supported by data. If students seeking mental health treatment report a high level of anxiety, for example, then a campus can offer workshops that teach coping strategies.
"It is looking to see what students are asking for and then finding out if we offer this will they actually come in," said Schreier, who's also a committee chair with the Association for University and College Counseling Center Directors. "If we offer it and nobody comes, then it's a staff person not delivering individual counseling who then did something that nobody used, and so it becomes a resource matter."
Determining need
Even before the pandemic, there was a decades-long trend in which demand for counseling and mental health support outpaced supply, said Brett Scofield, who directs Penn State's Center for Collegiate Mental Health. That's led to clinicians taking on higher case loads.
The pandemic placed a spotlight on mental health concerns on college campuses and elsewhere. President Joe Biden last week described mental health as a "national crisis" in his State of the Union address. Millions of dollars of coronavirus relief funding flowed to universities, with one potential use being mental health care.
But counseling centers still need to advocate to receive those resources from university leadership. Administrators have long depended on data like wait times for appointments and number of students seeking services to make a case for resources. That data is culled from intake forms and, more recently, electronic medical records.
"We really look at things like how many scheduled appointments we have, how many attended appointments, since there's also no-shows and cancellations," said Vanessa Stein, assistant director for outreach and prevention at the University of Central Florida. "[We look at] how clients are served, what the type of presenting concerns are — so is it anxiety, is it grief, is it trauma — and that helps us kind of determine our staffing needs."
On a national level, the Center for Collegiate Mental Health publishes annual reports with aggregated data for more than six hundred counseling centers. That can help universities reinforce their need for resources by showing nationwide trends, Scofield said.
The center also develops tools like the Clinical Load Index, which explores correlations between clinician caseloads and counseling outcomes.
"It can [help] better understand the realism of the services [a center] can provide and help create alignment between what is expected of their service from their stakeholders and what they can realistically deliver," Scofield said.
'We need more of this'
Some counseling centers turned to teletherapy providers to build out their counseling capacity, even before the pandemic accelerated that process for some schools because of higher demand. Those companies can also provide data on what students are looking for and the level of interest for certain services. For example, TimelyCare, a telehealth app, last year reported that 40% of its virtual mental-health check-ins with students over three months took place outside of typical business hours.
UWill, a company that connects students to counselors, launched in 2020. UWill's founder and CEO Michael London told EdScoop that those searches automatically produce data that the company can provide to universities, including information like why students were looking for support, whether the session was an emergency service and what types of services and counselors students searched to find.
UWill provides dashboards for some of this data, and then customers can select if they want de-identified, aggregated data sent to them on a regular basis, London said.
"There are ways they can get specific information, but it's a process," London said. "If it's counseling and they want the actual notes, as an example, they need to request it. That doesn't happen very often. I think they're really looking for the overall data to support the fact that we need more of this."
There's evidence that students are struggling. An annual report from the Center for Collegiate Mental Health — using 1.1 million mental health visits at 180 campuses — shows that the number of students reporting anxiety and depression has risen steadily over the past 11 years.
Academic distress
But college counseling centers still need to figure out the specifics of how to support their campuses.
Each campus that participates in the CCMH survey submits information from student self-reports and information entered by health professionals. Each campus submits data individually, usually gathered through an electronic medical record, which means campuses can compare their own data against national figures.
And the data shows students are suffering from more than anxiety and depression.
"Most notably, academic distress substantially increased from the prior year," the report reads. "It is possible that the increase in academic distress was associated with the abrupt shift to remote learning, which might have negatively interfered with many students' learning styles, motivation and attention levels, and access to campus academic resources."
Clinician descriptions also showed an increase in concerns about stress and academic performance, which both were trending downward before the pandemic, according to the report.
Students also reported seeking help with family issues, which the report theorized could be because many were living with family instead of on-campus during the initial waves of the pandemic.
Reviewing the reasons that students are seeking therapy or support can help centers design more-specific services, said Schreier, the University of Iowa director. He said that doesn't always mean offering more one-on-one therapy — it might mean offering workshops on managing emotions, specialized support groups or online training.
"There's a number of different types of services that counseling centers offer that often meet the needs of students and it does not necessarily have to be the counseling center's highest level of care," Schreier said.
Stigma
The Center for Collegiate Mental Health has only collected one year of data on session delivery methods, but of 322,000 appointments, only 2.3% were in-person and about 83% were completed through video.
Therapists at the University of Central Florida completed remote-therapy training in 2019, right before the pandemic, Stein said.
"We knew that this was a part of our field coming, we just didn't realize how quickly," she said.
Remote counseling, even when in-person services are available, can offer flexibility for students living off-campus or out of state, Stein said.
Understanding how students will use these services in the long-term will take more data, but UWill is expanding its options for virtual events and services to see how students and centers respond, said London, the company's CEO.
And virtual or group services can help connect students who otherwise might not have sought support, he said. Only about 6% of students surveyed for the 2021 Healthy Minds Study said they would think less of someone who sought mental health treatment, but 45% said that they thought "most people" would look down on people who sought help.
"I do think there are people who are just never going to avail themselves of therapy, even teletherapy, but they just might go to an event," London said. "They might want to go to an event on how can you sleep better — that doesn't feel like therapy. That doesn't feel like it has a stigma."