Fairfield University among first to offer virtual counseling services through UWill
As reports of heightened anxiety and depression spike during the pandemic, one Connecticut university is partnering with a new startup to provide counseling services designed for remote access.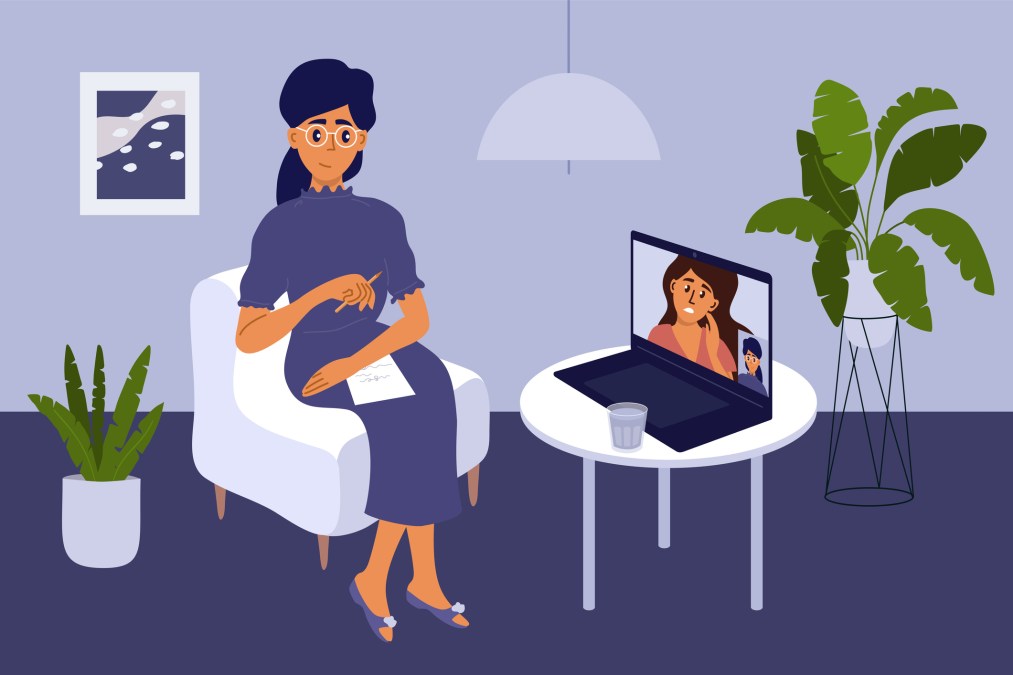 Fairfield University, a private Jesuit institution in Connecticut, announced Tuesday it will offer its approximately 1,000 graduate students access to a new on-demand therapy platform.
Responding to student surveys and a growing national need for mental health services, the university will provide access to counselors through a digital platform from UWill, a startup backed by hip hop godfather Darryl McDaniels, the Run DMC co-founder who has in recent years positioned himself as a spokesperson for mental health issues.
Launched earlier this year with $3.25 million in seed funding from McDaniels and others, UWill manages its own stable of counselors and uses a machine learning algorithm to recommend to its university student users who would be a good match for the needs specified by their profiles. With counseling sessions available by video, chat or text-messaging, university leaders at Fairfield said the service advances the treasured Jesuit value of "cura personalis," a Latin phrase that means "care of the whole person."
"We know with adult learners in general, if there's stumbling blocks or some type of deterrent, [scheduling an appointment with a therapist] is one more hoop to jump through, and it's easy to say, 'I'm not going to take care of me. I'm going to take care of my job, my child, my work at home and take my classes.' So taking care of my whole self tends to be the last thing," said Jill Buban, Fairfield University's vice president for digital strategy and online education. "For most adults, even wildly successful adults, it's still a big jump to go back to education and to shuffle that into the two, three four schedules they're already managing."
Buban told EdScoop that recent surveys of the university's graduate students — a population she said her institution now wishes to grow — showed that more mental health counseling was one of the most requested services, next to student advising.
That finding matches research from the Centers for Disease Control, which last month released data showing that stay-at-home orders and social-distancing requirements necessitated by the COVID-19 pandemic are tied to increases in anxiety, depression and other mental health issues. About 5,400 people who completed an online survey in June reported anxiety symptoms at a rate triple that seen in the second quarter of 2019 and depression rates four times as high. Young adults aged 18 to 24 have been one of the groups worst affected, with a quarter of resopndents in that age group reporting they had seriously considered suicide in the 30 days before the survey.
According to Fairfield University, which also serves about 4,000 undergraduate students, the demand for mental health services was growing even before the pandemic, but now about 80% of university students report their mental health has been negatively affected over the past few months. Buban said it's a significant problem for institutions that want to support their students, and that social stigma around mental illness persists despite progress that can in part be attributed to celebrities, like McDaniels, who have shared their struggles with depression, addiction or eating disorders.
"Some people are forced to go back and get their degree, whether they're out of work or they need to better themselves for their family," she said. "It's one more stressor, and there's such a stigma around mental health. You can break your leg and be out of class for six weeks, but to be able to come to the front and say 'I'm having mental health issues' is a real challenge for people."
More universities are slated to make public announcements about adopting the UWill platform later this year.