Sacred Heart U. graduate students can video chat or text with a therapist for free
The Fairfield, Connecticut, school wants to support graduate students with a flexible online solution instead of making them visit on-campus providers.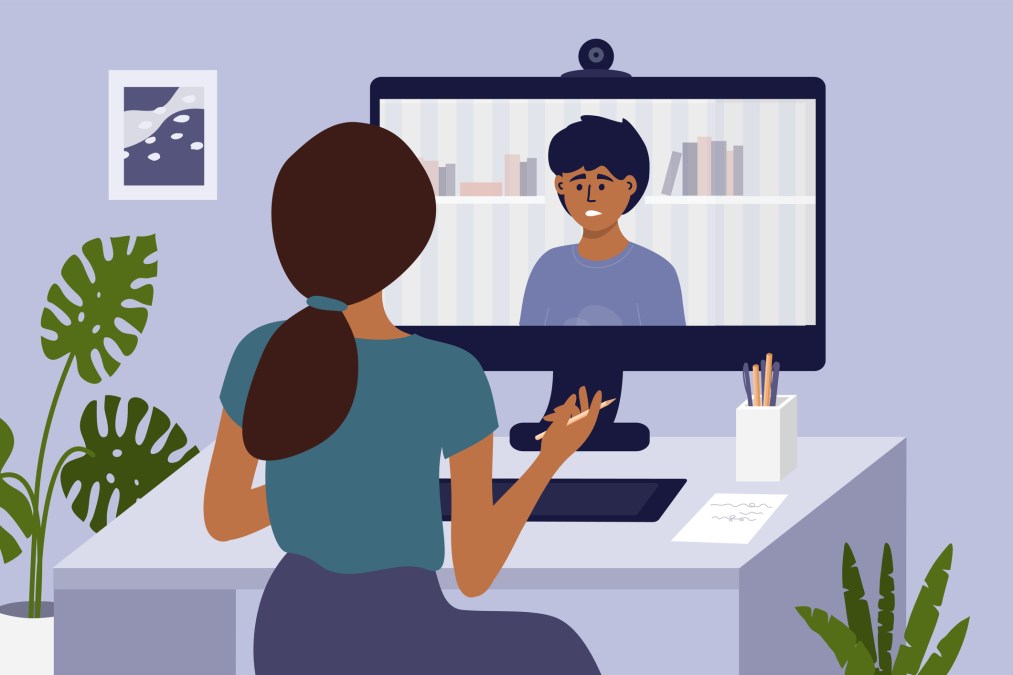 Sacred Heart University is offering more than 1,250 graduate students free virtual or texting sessions with a counselor, beginning this fall.
The Fairfield, Connecticut, university is using Uwill, a teletherapy platform on which students and providers create online profiles and are matched through machine learning. Students can also choose providers based on the problems they're facing, like depression or stress-management. Then, users communicate with counselors through video sessions or texting.
The platform works on a credit system, and officials said each graduate student will receive 240 free credits for the calendar year. That equates roughly to eight half-hour sessions, James Geisler, Sacred Heart's director of counseling, told EdScoop. Offering flexible virtual sessions to graduate students makes sense because they may be balancing personal responsibilities with academic work and hands-on research, he said.
"You may be remote for practical [learning] for the day and it's not maybe so easy to get to a counseling office," Geisler said.
The university opened up the Uwill service on Aug. 31, and about 60% of students who made an account have already accessed a session, Geisler said.
Two-thirds of graduate students in a national 2020 survey scored low on signs of well-being, according to a report from the Council of Graduate Students and the Jed Foundation, a mental-health nonprofit. Of graduate deans surveyed, only about 58% said their institution had a plan to support graduate students' mental health.
Sacred Heart workers already saw an impact on its campus' mental health services when it offered hybrid services for its undergraduate population, Geisler said. Students show up for more sessions than when there were only in-person appointments, he added.
"We have counselors who are no longer sitting in their offices when a student cancels or doesn't show up," Geisler said. "They have the opportunity to really have their schedules full and be here for students when they need it."
More universities are providing mental health services online in the wake of the coronavirus pandemic, with the University of Wisconsin inviting students this fall to a 30-day mental health challenge. That initiative involves an app developed from campus researchers, but there are a number of third-party platforms for online mental health practice or therapy as well, including Calm and BetterHelp. Some systems are partnering with those providers, like New Hampshire's community college system, which partnered with BetterHelp to offer free online therapy.