Colleges are keeping virtual services even after in-person resumed
Colleges are using virtual services, like advising or study abroad, to build out their portfolio of services rather than replace in-person experiences.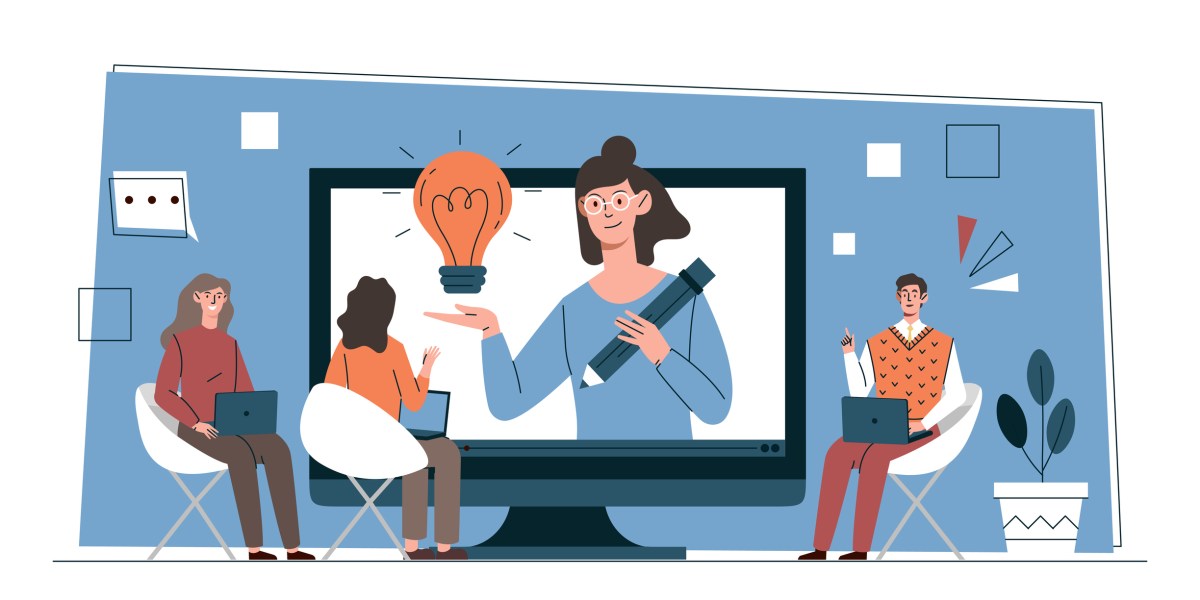 After in-person study abroad returned, Soliya CEO Waidehi Gokhale worried that colleges would "ricochet" away from the nonprofit's virtual cultural exchange services.
Soliya connects students internationally to work on online projects to teach learners about working across time zones and incorporating global perspectives. Instead of tapering off services once in-person travel began, Gokhale told EdScoop, she saw institutions keep or expand Soliya as an option.
"It's a yes-and, not an either-or," she said. "We haven't lost any demand at all with a return to travel. People have really seen this as a way to broaden their outcomes."
Higher education institutions are expanding some digital services that often served as the only option when the coronavirus pandemic hit to offer more options and flexibility for students. These services, including counseling services, success coaching and virtual exchange platforms, are designed to serve as compliments to in-person services and help support institutional goals like retention or graduation rates.
Morgan State University, a historically Black institution in Baltimore, is using Soliya to pursue a goal of 1,000 students every year participating in cultural exchange programs, including in-person and virtual study abroad.
"[Virtual options are] the only way we'll reach out to more students because face-to-face study abroad is expensive," Yacob Astatke, assistant vice president for International Affairs, told EdScoop.
Morgan State began exploring using Soliya before the pandemic hit to expose students to international education. Astatke said Morgan State's student population is largely first-generation students, many of whom have never left Baltimore. The Soliya platform connects students in the U.S. to institutions in nearly 30 countries.
Logging on to work with students internationally as part of a class helps students learn to actively listen (other students may not speak English as a first language) and consider other perspectives, Astatke said. Doing a digital exchange program also led some students to reach out to the university to figure out a path to studying abroad in person, he said.
Seeing value in the relationship
Surveys and service-use data can provide insights for institutions reviewing digital services. The number of students participating in Morgan State's Soliya "Connect" program grew to more than a hundred per year since it was introduced in 2019, Astatke said, and the majority of students surveyed found the experience improved teamwork and critical thinking skills.
College counseling centers are using data aggregated from digital service platforms to advocate for resources, campus leaders told EdScoop. Data can indicate when students want to connect with counselors or where they feel comfortable seeking help, like group sessions or workshops.
Illinois Central College released data last week from the first year of its partnership with InsideTrack, a company that offers virtual "student coaching" services and training for advisers. Researchers found a 18% higher retention rate among the hundreds of students that connected with coaches in spring 2020 over those who did not receive the coaching.
InsideTrack's President Ruth Bauer White told EdScoop that InsideTrack's coaches needed to adjust their outreach efforts to connect with the community college's working students, reaching out through emails and texts at different times of day to make contact. The goal after making that initial contact, she said, is making sure the student sees coaching as "a service that is there to help them," rather than another task to complete.
The four-year partnership with InsideTrack is designed to "reduce dependence" on face-to-face counseling as the Illinois community college, which serves 10 surrounding counties, redesigned its advising system. InsideTrack coaches worked with students on setting goals for their time at ICC and connecting with campus services, like device lending or internet access.
The year of digital advising also gathered more information about what students were struggling with, which informed the process, according to the case study. InsideTrack is currently working with adult education staff and advisers to integrate some of the company's strategies.
Bauer White said despite InsideTrack being virtual, one-on-one coaching can help learners feel direct support from their college, particularly those who are entirely online and simultaneously working.
"They still have to feel a connection to the institution that they're a part of," she said.