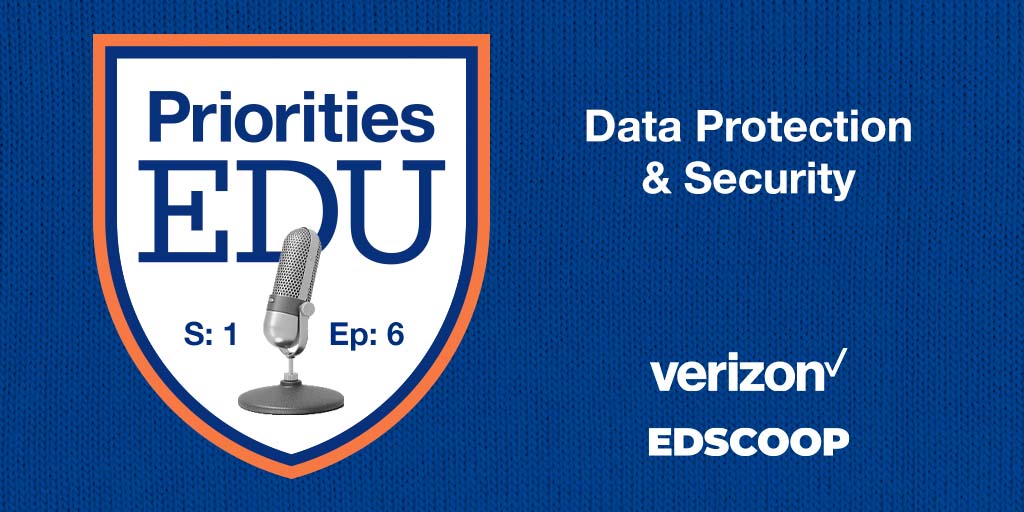 As higher ed data challenges grow, so do security threats
For universities trying to manage, protect and use data in a more robust way, many challenges and opportunities are ahead, one higher education CIO says on a new episode of the PrioritiesEDU podcast.
"I think at the end of the day, the thing that we need to keep in the forefront of our mind is data is not only a challenge, it's a tremendous opportunity," says Jerry Sheehan, chief information officer of San Diego State University. "I think the structural question that we really have is how we manage the institutional strategy in this regard."
The university environment presents unique challenges around data and security, Sheehan says, and not just because of sensitive student data, but also because of research and development efforts that are unique to the university landscape. In recent years, that uniqueness has translated to more regulation and standards for education institutions, like the Defense Department's Cybersecurity Maturity Model Certification and others.
"[Universities are] at a really interesting intersection, because of the increased cyber attacks that the United States has seen, leading to new federal mandates and those federal mandates then leading to maturity," Sheehan says.
The focus on maturity and overall security of the data housed within university systems comes at a time when cyberattacks are increasing and the shift to remote work and learning has opened new vectors for malicious actors to exploit, Verizon's Hayden Williams says on the podcast.
"With the rapid switch to online classes that occurred during the [onset of the] pandemic, we are seeing three threat attack patterns — social engineering, miscellaneous errors and system intrusion — that have risen to the top," Williams says. "These threat actors have hit schools and colleges harder than any other industry during the pandemic."
On the podcast:
Jerry Sheehan, chief information officer, San Diego State University
Hayden Williams, associate director for global forensics incident response and threat intelligence, Verizon Professional Services
Jake Williams, VP of content and community, StateScoop and EdScoop
PrioritiesEDU is EdScoop's regular podcast series chronicling the top IT issues facing higher education leaders, as defined annually by Educause. The podcast is based on StateScoop's Priorities podcast.
This episode of PrioritiesEDU was brought to you by Verizon.