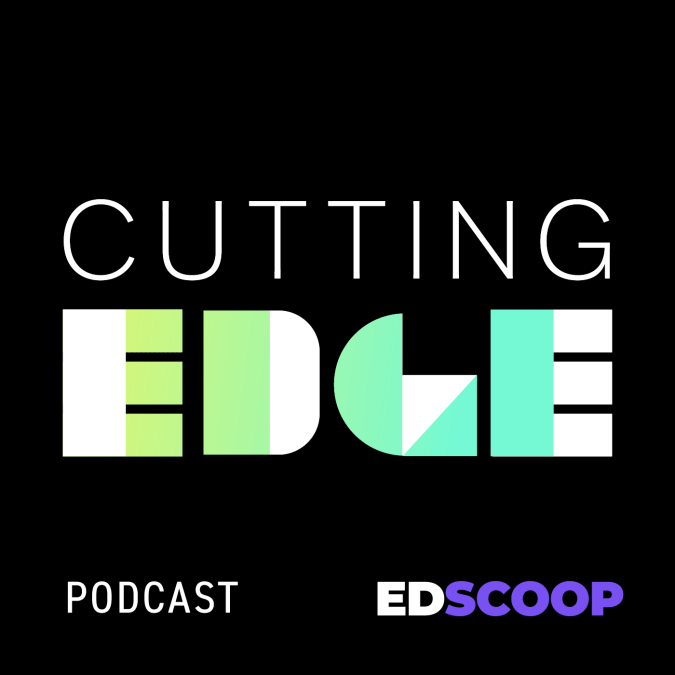 Balancing learning management systems with student experience
Nicolaas Matthijs, a vice president at Anthology, joins the Cutting EDge to talk about how the rapidly growing team behind the company's Blackboard Learn Ultra learning management system is working to shape learning experiences through the next generation of the software.
Since purchasing Blackboard last year, Anthology has significantly increased the team behind the Learn Ultra product. Matthijs said the product offers a more modern, standardized course view that's easier for students to navigate. As the company streamlines how the system loads and presents content, he said, it's also important to keep in mind that instructors might want flexibility for materials and course content.
Later in the show, Matt Bemis, an associate registrar with the University of Southern California, shares how a years-long partnership with software company CollegeSource benefits the transfer approval process, and the reasoning behind selecting a cloud-based product for the step.
In the news this week:
Antioch University and Otterbein University are teaming up to form a national system for graduate and career-prep level courses.
The University of Georgia is investing more than $2 million in high-performance computing to support data-heavy work from current researchers and 50 new hires.
The mobile student ID vendor Transact is planning to acquire Hangry, which builds apps for campus dining and shopping.
Hear more from the higher education information technology community every two weeks on the Cutting EDge podcast. Listen here.
If you want to hear more of the latest from across the higher education technology community, subscribe to Cutting EDge on Apple Podcasts, Google Podcasts, Soundcloud, Spotify and Stitcher.