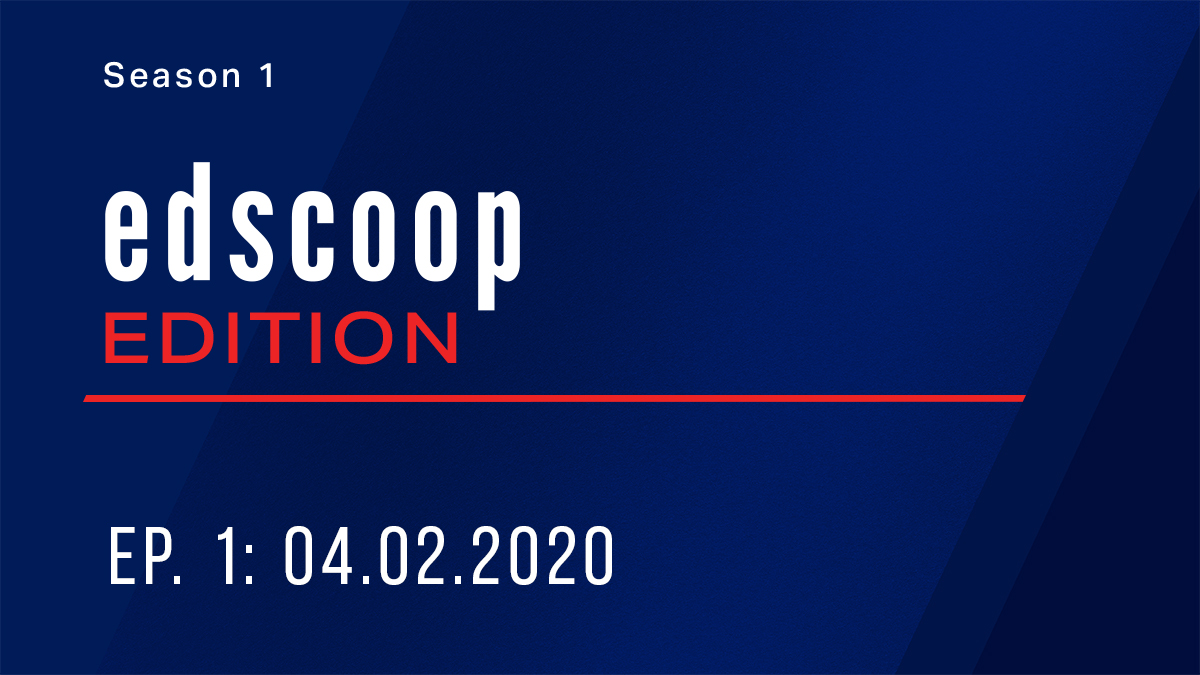 Is coronavirus the catalyst higher ed needed for transformation?
In higher education, the response to the novel coronavirus pandemic has forced a technology transformation unlike any in recent memory.
"I do think it's fair to say that no one anticipated a pandemic to be such a catalyst for a rapid shift, or rapid advancement, if you will, of some of the innovations that are needed in higher education or in learning generally," Scott Pulsipher, president of Western Governors University, says on the first episode of EdScoop's Edition podcast.
At Western Governors University, an online institution that serves more than 121,000 students, operations weren't too impacted by the pandemic, Pulsipher says, but as he's talked with his fellow university presidents and IT leaders, it's become clear that transformation is happening.
"We've been doing our best to ensure that all aspects of the end-to-end learning journey are also managed in a highly continuous way," Pulsipher says. "We are not immune to some of those disruptions too, including in our providing of online proctoring services around assessments and design."
At Indiana University of Pennsylvania, university staff migrated more than 1,000 courses fully online over the course of 10 days. 
"That happened right in the heart of the semester," Bill Balint, the university's CIO, says on the podcast. "A lot of this was done by people who have never taught online before. It's quite an achievement."
Going forward, Balint is concerned, he says, about what long-term remote working will do to the connected nature of university employees who work together operationally to keep things moving.
"I think the first thing as a CIO that I recognize right away is that not all activities or skill sets or equipment or even connectivity related to our users, faculty, staff and students, fit into a fully remote world at a traditional higher education institution like us," Balint says. "The measure of success and standard, it can't be equal, and more importantly, the priorities have to change in order to get the best possible outcome."
On the podcast:
EdScoop's Edition podcast is broken down into segments. Here's what you'll find on this episode:
Scott Pulsipher, president of Western Governors University, talks about how his institution is responding to the coronavirus pandemic and looks forward to what the future of higher education looks like.

EdScoop managing editor Colin Wood and EdScoop staff reporter Betsy Foresman go over EdScoop's recent coronavirus news coverage, including the decision of several universities to move their

commencement ceremonies online

. Also covered is

 

how the private sector is stepping in

to help universities.

Indiana University of Pennsylvania CIO Bill Balint talks about his response to COVID-19, his top priorities and how he sees the future of higher education changing.
Things to listen for:
The economic impact the coronavirus pandemic makes on students and families will make higher education affordability an even bigger issue in the future, Pulsipher says. Universities need to think about how that anxiety will impact prospective and current students.

IT governance is key as universities respond to a more online-ready environment in the wake of the coronavirus pandemic, Balint says.

Higher education innovation needs to focus on increasing the alignment between learning outcomes and workforce needs, Pulsipher says. 

The fiscal challenges facing university IT departments remains a huge challenge for department staff. Now, with the impacts of the pandemic, those challenges may increase, Balint says. 

The future of the enrollment population is "working learners," Pulsipher says. That new population will shift the model of the higher education sector entirely.
EdScoop Edition is a podcast with conversations, news and analysis of the role of edtech and IT in higher education. Each episode features at least one long-form conversation, a quick digest of the news in the higher education information technology environment and a conversation with a higher ed CIO.