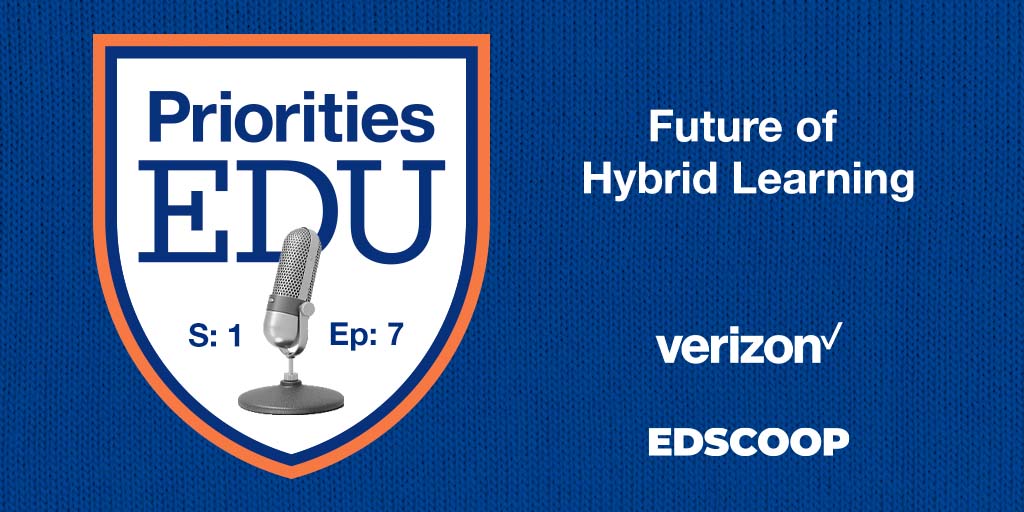 As hybrid learning takes off, universities consider the future of classrooms
How universities are using their physical spaces is rapidly changing as higher education leaders continue to respond to the coronavirus pandemic, university leaders and analysts say on the latest episode of EdScoop's PrioritiesEDU podcast.
"We do have to be customer focused, and the generation of traditional students that are coming up are expecting that technology to be infused in all transactions, and not just to be infused but to be accessible," says Ron Woody, chief information officer of Eastern Michigan University. "What I see in terms of [the hybrid-flexible model] especially is the ability that it will give us to attract students from out of the region."
And the changes go beyond the classroom. Kevan Akers, a principle consultant on smart venues for Verizon, says universities need to think more broadly about what constitutes a venue.
"When you look at a university, it's really a collection of all kinds of venues, you know, from a smaller basketball arena and the football stadium, but sometimes these lecture halls as well," Akers says.
On the podcast:
Ron Woody, chief information officer, Eastern Michigan University
Aric Kirkland, director of desktop and classroom technology, Eastern Michigan University
Kevan Akers, principle consultant on smart venues, Verizon
Jake Williams, vice president of community and content, StateScoop and EdScoop
PrioritiesEDU is EdScoop's regular podcast series chronicling the top IT issues facing higher education leaders, as defined annually by Educause. The podcast is based on StateScoop's Priorities podcast.
This episode of PrioritiesEDU was brought to you by Verizon.