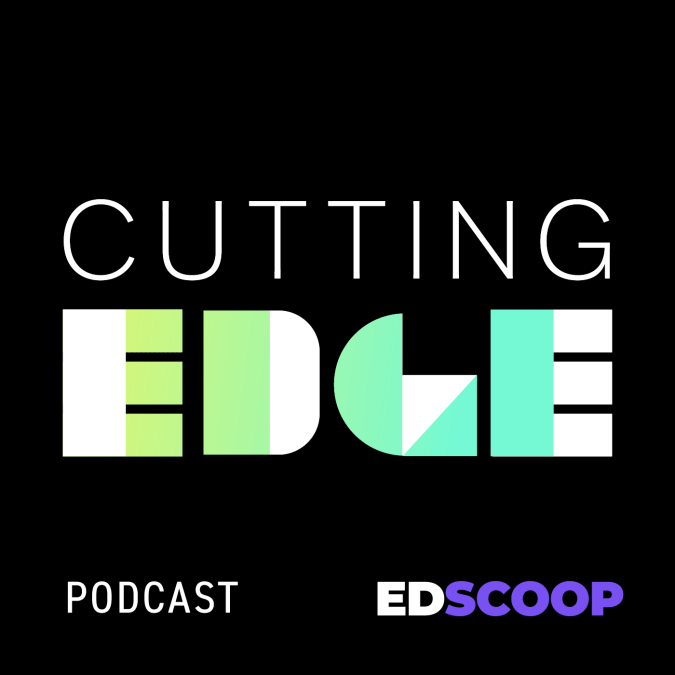 Innovating on a tight budget in higher ed
On the Cutting EDge podcast, Clackamas Community College Chief Information Officer Saby Waraich says he's leaning on innovative ideas to help weather the workforce and budgetary challenges facing higher education institutions today.
"What I am seeing is there's so much demand from IT services, but that [student enrollment] pipeline is basically draining out, so that is affecting the budget right now," Waraich says. "That makes it really challenging to hire or ask for funding for new initiatives."
But that doesn't mean institutions like Clackamas Community College — which serves 5,000 undergraduate students south of Portland, Oregon — can stop working to improve their services, Waraich says.
"The big piece right now we're juggling is how can we keep the college safe, and at the same time try to look for those small wins and those opportunities to innovate," he says.
Waraich says he wants to do a proof of concept using automation, which will build on a proof of concept the college is doing with chatbots.
"Which [proof of concept] is going to take some of that load off?" Waraich says. "We're taking that one small step at a time."
Hear more from the higher education information technology community every two weeks on the Cutting EDge podcast. Listen here.
If you want to hear more of the latest from across the higher education technology community, subscribe to Cutting EDge on Apple Podcasts, Google Podcasts, Soundcloud, Spotify and Stitcher.