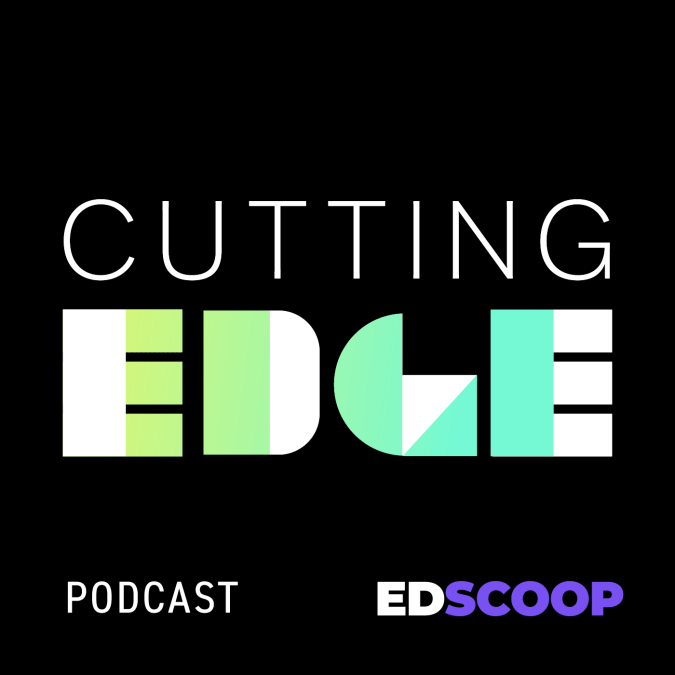 What's next for learning management systems?
As higher education leaders continue to dive deeper into hybrid learning experiences, training faculty on how to use learning management systems is becoming even more essential, John Baker, CEO of D2L, says on the Cutting EDge podcast.
"There's a reason why many of our big online universities have thrived during the last two years and continue to see tremendous growth," Baker says. "They are offering a really premium online experience. I think we've got to help more universities and colleges get to that next step."
D2L recently launched Brightspace Creator+, a course-creation tool designed to make it easier to build online learning environments inside the learning management system.
"It's reimagining the authoring experience for faculty course designers so that instead of having to know how to code to build really engaging interactives and practices and little mini-assessments that are formative inside the actual course," Baker says. "We've also now built an authoring tool within that learning platform that enables anybody to put that power of creation into the hands of all the faculty."
In the news this week:
Higher education IT managers are running into pushback and dissatisfaction from employees who say they don't need to be on campus to do their jobs. Associations like Educause have advised universities that offering more remote work can improve hiring and retention, but some IT leaders say many roles require a physical presence which presents a challenge. Some leaders, though, are finding ways around the challenge.
Online learning company 2U is starting to see benefits of its acquisition of edX, its CEO said on an investor call. The company is transitioning activity on edX's free online courses to 2U's paid online degrees and alternative credentials. The uptick in optimism among company leaders comes months after a series of layoffs and budget cuts for the company.
Hear more from the higher education information technology community every two weeks on the Cutting EDge podcast. Listen here.
If you want to hear more of the latest from across the higher education technology community, subscribe to Cutting EDge on Apple Podcasts, Google Podcasts, Soundcloud, Spotify and Stitcher.