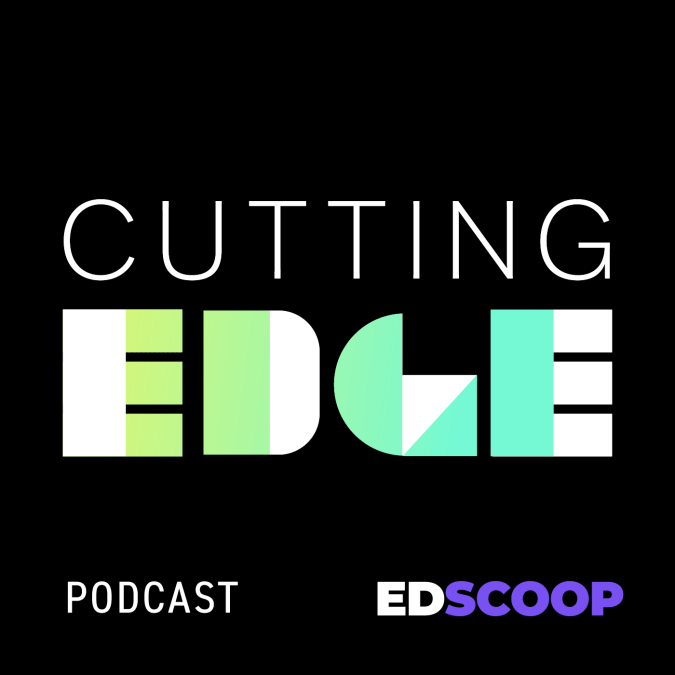 How California's online college is training tech talent
On the Cutting EDge podcast, Calbright College's vice president of workforce strategy and innovation says the online community college's tech apprenticeship program will play a key role in addressing workforce shortages in tech jobs.
"We meet students where they are," says Michael Younger. "We're free, we're accessible. We're flexibly placed and we're really built for the adult learner — those that have other responsibilities outside of just pursuing education."
Calbright College is a free, online-only community college that started offering classes in 2019. The college is targeted at adult learners and offers asynchronous classes, allowing students to get credentials and learn skills focused on industries with workforce demand.
Last year, the university teamed up with Bitwise Industries to create a tech apprenticeship program for underserved residents. The program lasts twelve months and ends with paid opportunities that offer additional training, education and employment.
The first cohort of the program is underway now, Younger says.
"[The participants] are motivated, they're extremely excited and grateful for the opportunity," Younger says. "We're grateful that they took the step to join the apprenticeship program and challenge themselves for future success. That's what it's really all about."
Going forward, Younger says, the program will target different geographic areas of the state and focus on expanding the different types of jobs students are prepared for.
Hear more from the higher education information technology community every two weeks on the Cutting EDge podcast. Listen here.
If you want to hear more of the latest from across the higher education technology community, subscribe to Cutting EDge on Apple Podcasts, Google Podcasts, Soundcloud, Spotify and Stitcher.