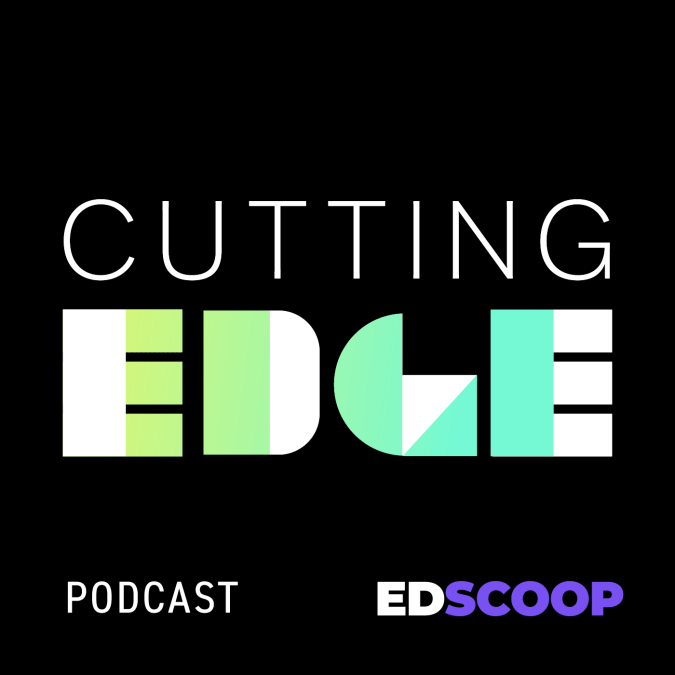 How implementing OER is like training a puppy
Providing a free textbook to cut costs for students is "opening a door" to using open educational resources, Daniel Williamson, the managing director of the edtech nonprofit OpenStax says on a new episode of Cutting EDge. Williamson joins the podcast to talk about what's next in OER, and how to foster a strong relationship between instructors and the growing pool of OER options.
"Your upstart costs are a little bit expensive — you're gonna have to replace your rugs after the puppy pees all over them, you're gonna have to get things in place and make sure they're trained," he says. "But with training, with a lot of discipline, after that upstart period, you have a great best friend for quite some time."
West Virginia University's libraries built a foundation for using OER through grants and review programs. Dean Karen Diaz shares takeaways and how OER factors into library operations.
In the news this week:
Lincoln College in Illinois is planning to close in May, following 157 years of operations. The college was the victim of a ransomware attack in December that cut off access to systems during a key admissions period.
Arizona State University and Pearson are ending their online program management partnership in June 2023.
Educause published its annual Horizon report on teaching and learning, which highlighted the need for professional development in implementing emerging technology.
Hear more from the higher education information technology community every two weeks on the Cutting EDge podcast. Listen here.
If you want to hear more of the latest from across the higher education technology community, subscribe to Cutting EDge on Apple Podcasts, Google Podcasts, Soundcloud, Spotify and Stitcher.