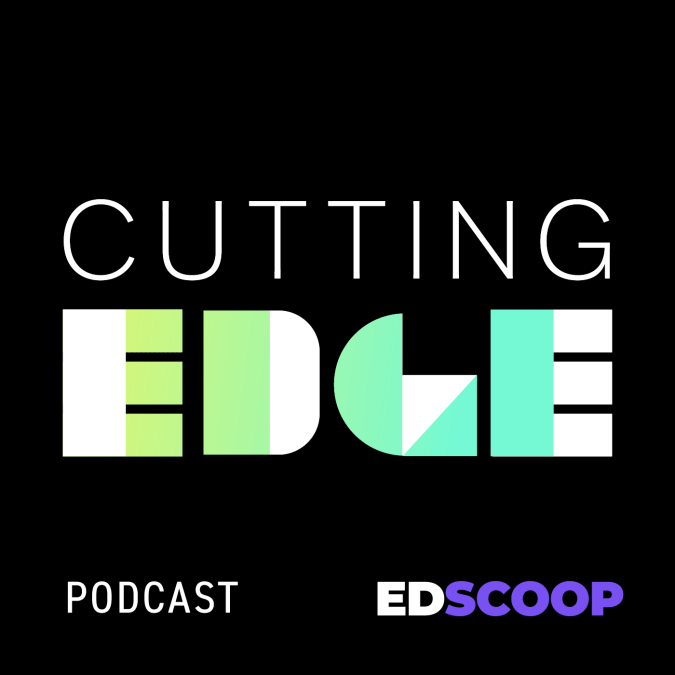 Higher ed IT workforce 'never going back' to pre-pandemic ways
The higher education IT workforce is "never going back to the 8-to-5 body in the chair in the building" way of operating, University of Wisconsin CIO Lois Brooks says on a new episode of the Cutting EDge podcast.
Brooks says COVID-19 adaptations proved that campus IT leaders could be productive in flexible work environments, that now, that flexibility should be made permanent.
"As we come out of the pandemic, and have more options for flexibility, I think [employees] rightfully say, we were fantastic being flexible," Brooks says. "We're knocking it out of the park every day for this university, and so I think that's really the future we're coming into that people really do want it all."
But the embrace of flexible schedules isn't without pain points, Brooks says.
"I can say all of this, but I do really worry about the long-term consequences of this," Brooks says. "Are we going to miss opportunities for mentoring? Are we going to miss opportunities to really engage people and help them grow their careers, maybe miss the spark of talent that tells us somebody's ready to take on more?"
In the news:
Hybrid learning has the potential to make higher education more flexible, accessible and efficient — but not without concerted effort, according to a new report from Educause.
Enrollment numbers have yet to recover from the impacts of the COVID-19 pandemic according to the latest data from the National Student Clearinghouse. Undergraduate and graduate enrollment in the fall semester fell by 1.1% compared to last year, adding to an overall decline of 3.2 percent over the last two years.
As colleges and universities face declining enrollment, they're willing to spend more money on technology to attract more students, according to a data from student information system provider Jenzabar. The survey found that 64% of administrators plan on increasing their IT spending in the 2023-24 academic year.
Hear more from the higher education information technology community every two weeks on the Cutting EDge podcast. Listen here.
If you want to hear more of the latest from across the higher education technology community, subscribe to Cutting EDge on Apple Podcasts, Google Podcasts, Soundcloud, Spotify and Stitcher.