Take these steps to boost hybrid learning at your college, says Educause
The future is hybrid, but what will it take to get there? A new Educause report has tips for administrators.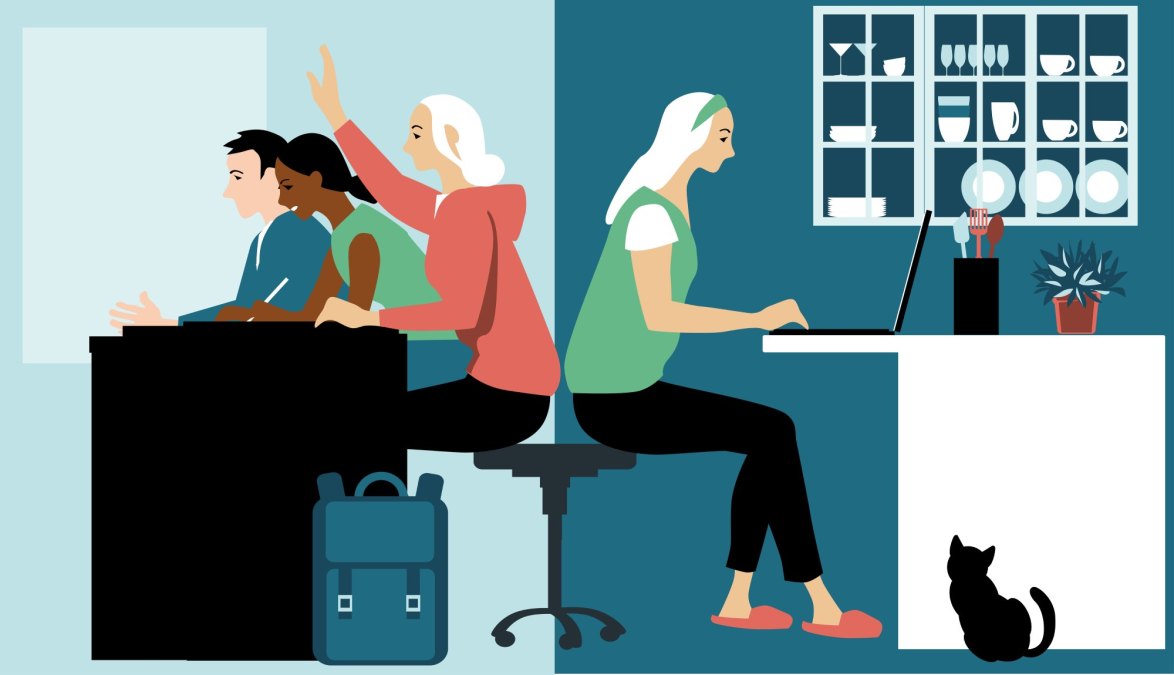 Hybrid learning has the potential to make higher education more flexible, accessible and efficient — but not without concerted effort, a new Educause report says.
The 2022 Educause Horizon Action Plan: Hybrid Learning, published Monday, includes exercises for institutional leaders looking to maximize the potential of hybrid learning on and off campus. The document is based on a July meeting of higher education experts who discussed their vision for hybrid learning.
The panel envisioned that over the next 10 years, students will have greater access to college courses and credentials on-demand. These courses, they wrote, could be started at one college and completed at another, with the credit transfer process streamlined so students can choose where and when they study.
"A foundational aspect of this research is panelists' vision of a future in which we've made significant progress breaking down access and equity barriers," Jenay Robert, an Educause researcher and co-author of the report, told EdScoop in an email. "We want to see all students served with intentionality, from pedagogical design and assessment to larger cross-institutional collaborations."
The panelists said they'd also like to see students have access to more spaces off campus for meeting with peers and networking, perhaps provided in collaboration with local companies or nonprofits.
And rather than measuring student achievement through time spent learning in a classroom or through end-of-semester grades, the report describes a model that uses incremental assessment.
While recognizing that institutions have varying needs and challenges, the report outlines actions that departments, colleges and higher education institutions can take to fully realize the potential of hybrid learning.
The panelists name using research-based methodologies and frameworks to design hybrid programs as an easier step. A more difficult step, they wrote, is to increase the compensation and status of instructional designers in higher education.
For higher education institutions collectively, changing federal-government funding models to be more accommodating of hybrid approaches, rather than focusing on the amount of time that students spend in a classroom, is considered the ultimate challenge.
Talking to colleagues, understanding their vision for the future of hybrid learning and identifying instructors who can positively influence and inspire their peers, are also great first steps, the report says.
The report builds on the findings of Educause's 2022 Horizon report, which highlighted the staying power of hybrid and remote learning and suggested institutions should prioritize professional development for faculty members.
A new, student-success-themed Horizon Report is in the works for 2023, with an exploration of the ways in which higher education institutions can support students, Kathe Pelletier, director of Educause's teaching and learning program, and co-author of the hybrid learning report, told EdScoop in an email.