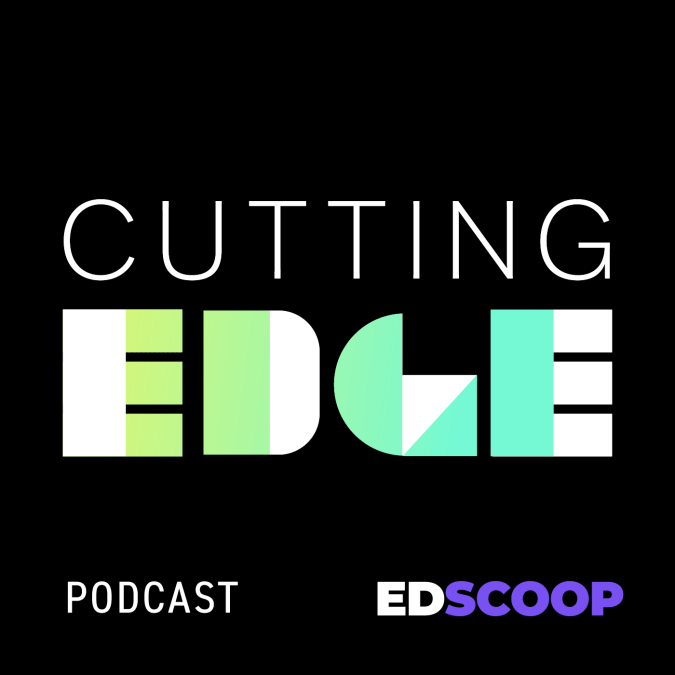 How data management drives enrollment at Texas Tech
Sam Segran, chief information officer of Texas Tech University, joins the Cutting EDge podcast to talk about how the university's latest enrollment and student success data effort is bringing more students to the school.
Segran, who's been Texas Tech's CIO for nearly 20 years, says the university's project with Salesforce is the beginning of a multi-year effort to better use data to drive progress across the university. Since the initial rollout of the customer relationship management tool, prior to the pandemic, Texas Tech hit its goal of upping its enrollment from 30,000 to 40,000 students. Now, the school's leadership team is thinking about other areas where the CRM can help next, Segran says.
In the news this week:
Online education provider 2U is planning major payroll and marketing budget cuts to counter declining enrollment in online learning. The company will undergo "radical changes," executives say, and reorganize its business around edX, the competitor it purchased last year.
A migration to a hybrid-cloud data center is underway at the University of South Carolina. The migration will open up more opportunities for virtualization, and cut down on downtime, university CIO Doug Foster says. The hybrid cloud data center also will eliminate a lot of the university's "big lumpy purchases" of IT hardware.
Southern University and A&M College System is moving its learning management system to Canvas. The historically Black university system spread across Louisiana will move from a consolidated Moodle environment. The implementation is still in the planning stages.
Hear more from the higher education information technology community every two weeks on the Cutting EDge podcast. Listen here.
If you want to hear more of the latest from across the higher education technology community, subscribe to Cutting EDge on Apple Podcasts, Google Podcasts, Soundcloud, Spotify and Stitcher.