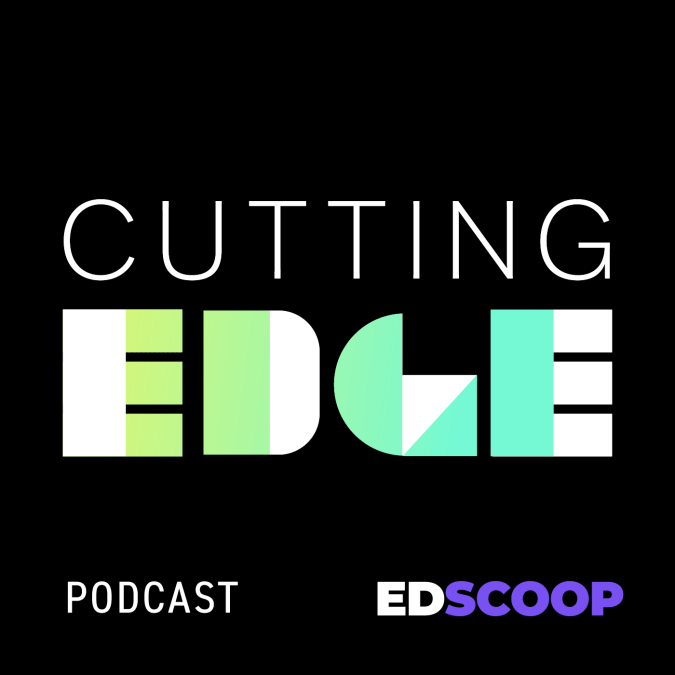 Meet Educause's new cyber and privacy director
Joe Potchanant, the new director of Educause's cybersecurity and privacy program, says his education efforts will go beyond the workforce.
"One of my goals is to focus in on cybersecurity and privacy education for not only the workforce, but the individual student too," Potchanant tells EdScoop on the latest episode of the Cutting EDge podcast. "So bringing that IT support background and putting it as customer-first in education toward making cybersecurity and privacy more relatable and understandable to the general populace of higher education."
Potchanant joined Educause in October 2022 after serving as director of member services and support for the Research and Education Networks Information Sharing and Analysis Center, or REN-ISAC, a cyber-intelligence sharing effort housed at Indiana University that connects more than 700 institutions. He takes over for Brian Kelly, who left Educause last August.
Potchanant says that in addition to educating students, faculty and staff about cybersecurity and privacy, he's also interested in the intersection of those two disciplines in higher education.
"They're kind of two sides of the same coin," he says. "But sometimes they're in alignment and sometimes they're in conflict."
The threat of ransomware is a good example of that conflict, Potchanant says.
"[Ransomware] is using the process that is meant to protect your data to actually keep you from the data, because the attacker is using encryption to prevent you from getting to your own data, so it's the process of what we develop to protect your data being used against you," he says.
Potchanant says he's also planning to revamp Educause's information security guide with a new interface and with fresh content.
Hear more from the higher education information technology community every two weeks on the Cutting EDge podcast. Listen here.
If you want to hear more of the latest from across the higher education technology community, subscribe to Cutting EDge on Apple Podcasts, Google Podcasts, Soundcloud, Spotify and Stitcher.