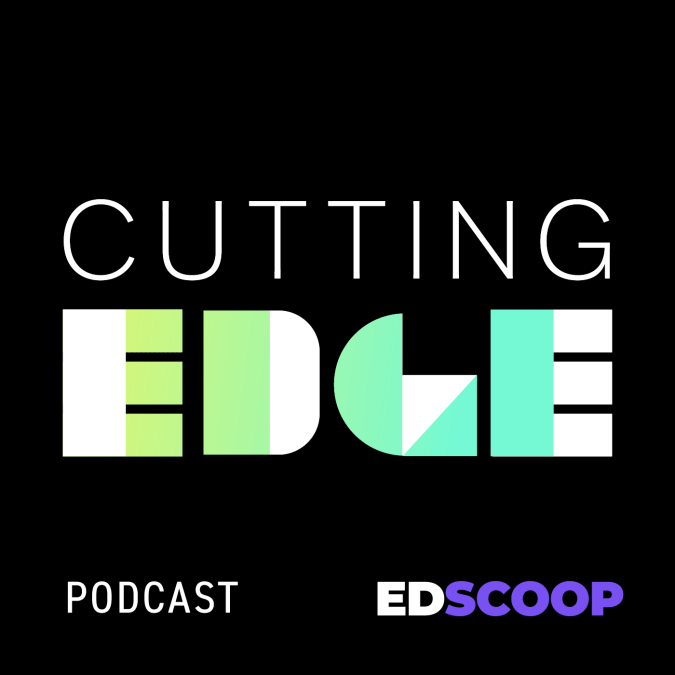 How advising against automated proctoring fed into course design
On this episode of the Cutting EDge podcast, University of Michigan-Dearborn Associate Provost Mitchel Sollenberger explains how the decision to avoid automated proctoring when the coronavirus pandemic began fed into a constantly-evolving conversation around assessment and course design.
Since that decision two years ago, the university continues to encourage more lower-stakes assessments instead of a few exams that heavily shape final grades, he says.
Microsoft's U.S. Education Senior Surface Specialist Kristin Kolodzeij and Director of Higher Education, Worldwide Education Industry, Rob Curtin join Scoop News Group's Wyatt Kash to talk about how colleges and universities are investing in new ways to promote more equitable and more secure access to higher education resources.
In the news this week:
Researchers at Washington University in St. Louis are developing chips with tiny timers to defend against cyberattacks from quantum computers.
Clemson University is working with researchers to explore applications for AI-based analytics software, after a donation from SAS valued at $3.3 million.
Ottawa University in Arizona plans to offer its cyber range to companies and governments that want to train business leaders to respond to cybersecurity threats.
This episode of the Cutting EDge Podcast is brought to you by Microsoft.
Hear more from the higher education information technology community every two weeks on the Cutting EDge podcast. Listen here.
If you want to hear more of the latest from across the higher education technology community, subscribe to Cutting EDge on Apple Podcasts, Google Podcasts, Soundcloud, Spotify and Stitcher.