Clemson embraces AI analytics with $3.3 million software donation
Clemson University plans to train its researchers, staff and students on AI-based analytics software through a donation from SAS.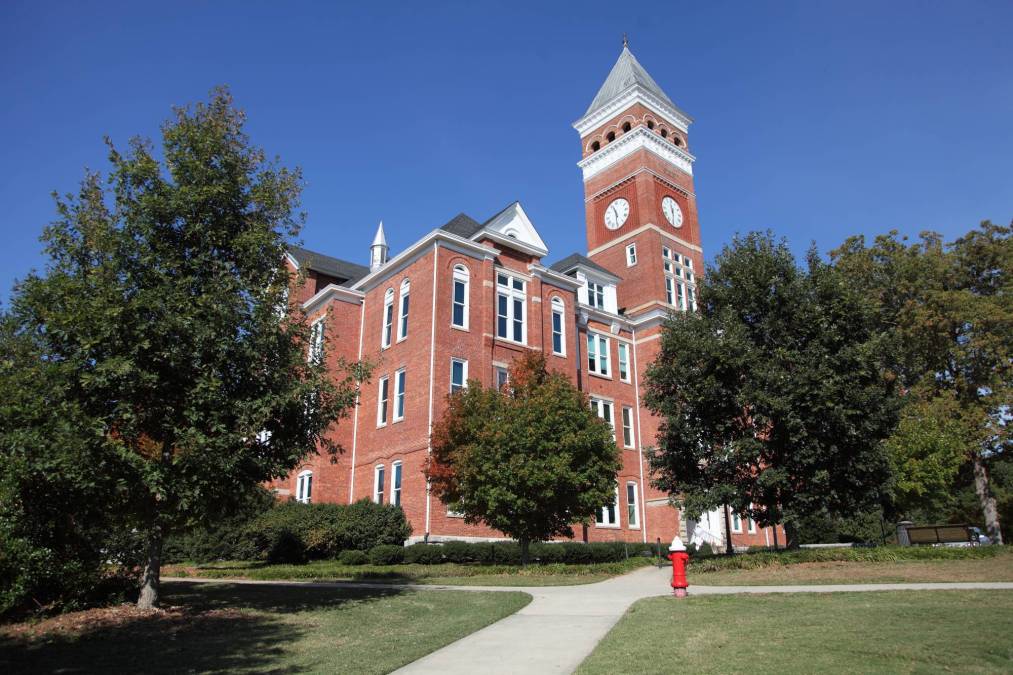 Clemson University is expanding the reach of artificial intelligence in its research and coursework with software donated by the analytics company SAS.
As part of a $3.3 million donation announced last month, the South Carolina university's researchers, students and instructors will receive access to the cloud-based software called SAS Viya, which is used to build machine learning models and quickly analyze large amounts of data.
"We see the data analytics and artificial intelligence as fields that are really bright for multidisciplinary interaction and collaboration," Todd Marek, executive director of Clemson's Watt Family Innovation Center, told EdScoop. "We see lots opportunity to help researchers from different fields and disciplines work together in tackling in tackling some of these challenging problems."
The Watt Center works with Clemson's IT department to support users with using the SAS software and other resources. Marek said introducing new platforms, like SAS's AI tools, involves discussing with researchers how they can use the software to address problems. One example features a professor researching the mood of Congress by analyzing its members' Twitter posts. The machine learning capabilities of the software make it easier to analyze the large amount of data needed for sentiment analysis, Marek said.
"What it looks like, practically, is a lot of one-on-one interaction with our research associates at the Watt Center, who have the expertise, and their job is to help faculty and students use these new approaches," he said.
Potential AI applications
Clemson researchers submit requests describing how they want to use the software in their disciplines, said Nadja Young, who directs SAS's Education Practice. So far, potential AI applications include projects in human genetics, financial statement analysis, agricultural research and racial diversity in education.
One research project would use the software to help determine time of death based on characteristics measured when bodies are found.
Clemson has partnered with SAS on software implementation and training since 2017, with the company committed to providing access to software and training through 2026. The arrangement also includes training sessions, online modules and other materials for research and instruction.
Young said SAS trains thousands of instructors at Clemson and other universities on how to use and teach its software.
"All of them are first and foremost trying to prepare their students for the workforce and for the jobs that they will enter after graduation," she said. "Our partnership with Clemson and other universities in the same vein are meant to really create a competitive edge for students to have knowledge of SAS's most advanced computing and analytics skills, because they are such in strong demand for various jobs."
Marek said undergraduate students quickly pick up the technical skills to use SAS software, but often need help with applications.
"They've got good skills, they've got the fundamentals, but they haven't got the applied experience and how to tackle a research problem and structure it in a in an analytical approach," he said. "That's where we've seen using Creative Inquiry, [Clemson's undergraduate research program], to help form small groups of students to work on really sometimes very complex research problems that they work on with their faculty mentors."