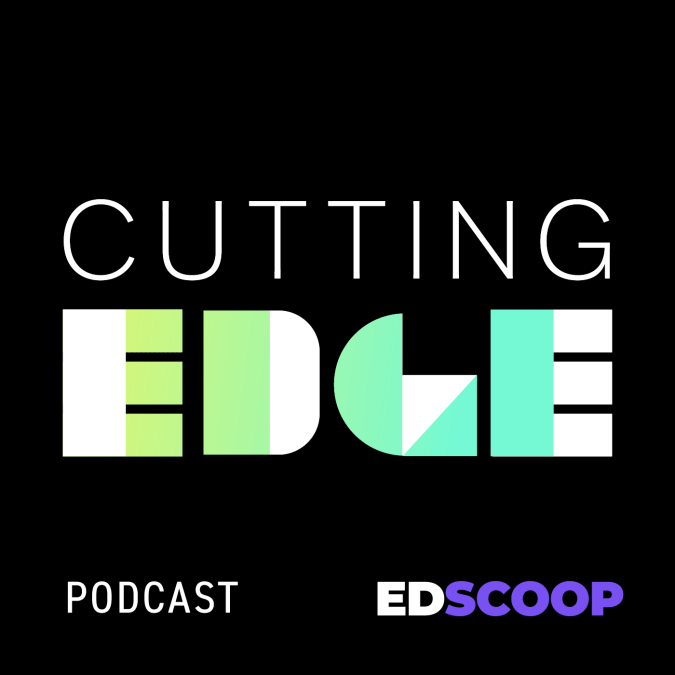 Georgia Tech turns to data for institutional success
Georgia Institute of Technology CIO Daren Hubbard joins the Cutting EDge podcast to talk about how the university's "data excellence" initiative will improve operations at the Atlanta university.
Hubbard says the initiative focuses on campuswide data use and data security in university operations.
"It's a pretty broad-ranging initiative that focuses on both using data as a strategic asset, but also focusing a little bit of attention on its security and its applicability to institute problems, and really helping to become part of solutions as well," Hubbard says on the podcast.
A key part of Georgia Tech's data-driven approach is what he calls "data democratization" which embraces the idea that everyone across the campus has a role to play in data management and use, Hubbard says.
"The philosophy of data democratization is to really make sure that each individual on the campus has some level of either awareness, depending on your role, or actual engagement with the data in a way that's going to add value back to their purpose and their focus in this organization," he says.
In the news this week:
Google's philanthropic arm will invest $3 million in funding over the next three years in a University of Texas at Austin computer science education initiative. The funding will go to the university's Expanding Computing Education Pathways Alliance, which works with nearly half of all U.S. states on reports, plans and dashboards about computer science education.
Yale University's CIO is being promoted to be campuswide vice president of IT. John Barden assumes the role, and will now serve as one of university president Peter Salovey's top advisers. In the announcement, Salovey says the pandemic "reminded us that our IT systems must evolve with unprecedented interconnectivity."
The California State University system has a new CIO. Ed Clark will take over the role, which has been vacant since the departure of Michael Berman earlier this year. Clark comes from the University of St. Thomas in Minnesota. He'll now be responsible for the management of several enterprise shared systems that are shared across the system's universities, as well as IT leadership across the system.
Hear more from the higher education information technology community every two weeks on the Cutting EDge podcast. Listen here.
If you want to hear more of the latest from across the higher education technology community, subscribe to Cutting EDge on Apple Podcasts, Google Podcasts, Soundcloud, Spotify and Stitcher.