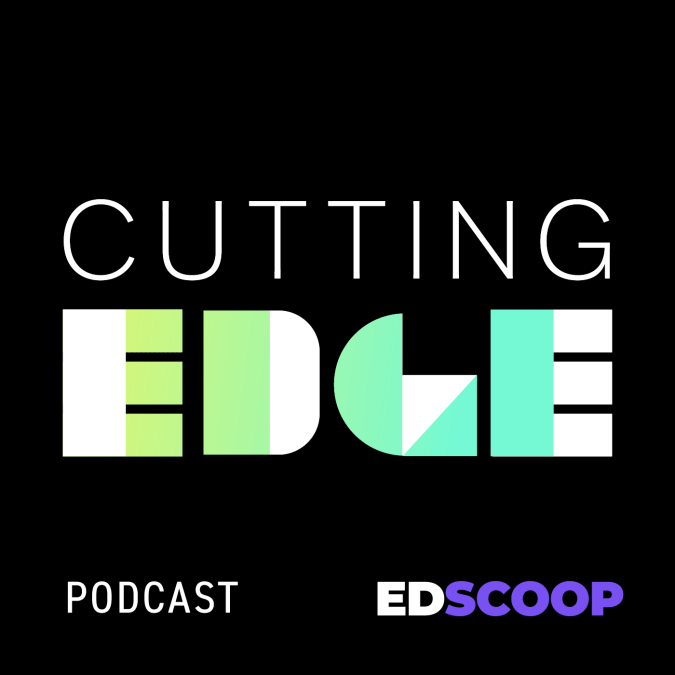 More not necessarily better when it comes to implementing edtech
To thoughtfully review technology, faculty should only pick a few tools to try at once, the University of North Carolina's Todd Cherner said on this week's Cutting EDge.
Cherner, who directs the master's program in educational innovation, technology, and entrepreneurship at UNC, said students are overwhelmed when new technology is introduced constantly. To explore new tech, Cherner said instructors can start with the intended purpose and work backward.
Later in the show, Coursera Chief Content Officer Betty Vandenbosch and the University of Michigan's Lauren Atkins Budde talk about how to make virtual reality more accessible to students and how to design experiences for online learners. Coursera and the University of Michigan are partnering to bring VR experiences to the online learning platform.
In the news this week:
University of Phoenix president George Burnett quit after less than four months into the job, after the Department of Education inquired about a previous job at another, since-defunct for-profit school.
The FBI warned universities about VPN credentials circulating on Russian forums.
California State University system's chief information officer and chief information security officer took a road trip to all 23 campuses.
Hear more from the higher education information technology community every two weeks on the Cutting EDge podcast. Listen here.
If you want to hear more of the latest from across the higher education technology community, subscribe to Cutting EDge on Apple Podcasts, Google Podcasts, Soundcloud, Spotify and Stitcher.