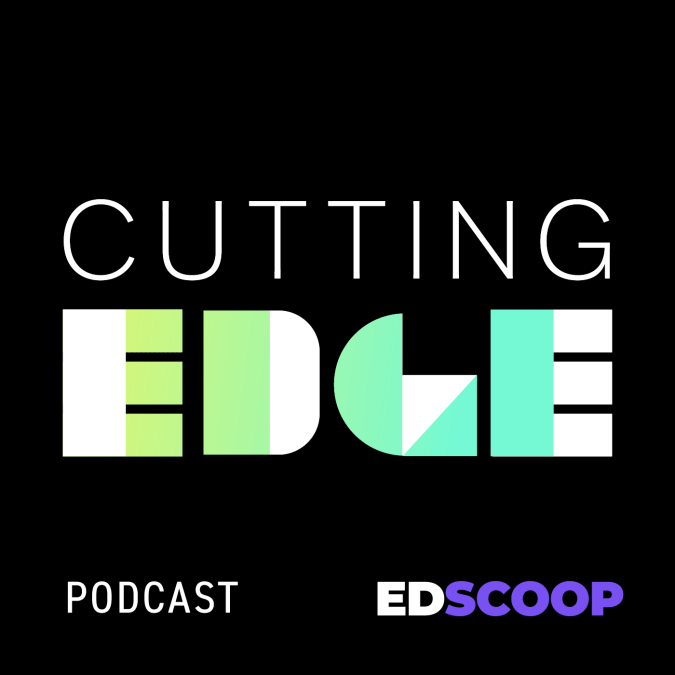 When university students are afraid to ask for help
When university students are too intimidated to write an email to their professor, it can lead them not to ask for help, Lumen Learning Chief Academic Officer David Wiley says on this week's episode of Cutting EDge. The company is trying out courseware through campus testing centers at Rockland Community College in New York and Santa Ana College in California, gathering feedback on how to personalize the learning experience.
One unexpected suggestion, Wiley says, was to build in features to better communicate with instructors.
Later in the podcast, the National Student Clearinghouse's Tara Conrad joins to talk about the nonprofit is using blockchain technology for comprehensive learner records. She shares how those records draw on vast amounts of data and help university students make career choices.
In the news:
Experts explained a potential mismatch between the cybersecurity workforce and current academic options at "Hack the Capitol" last week.
VR company VictoryXR is working with universities on creating immersive learning experiences and developing "metaversities," simulated campuses for students to explore.
The University of Arkansas hired its first system-wide chief information security officer to identify cybersecurity threats across 22 campuses, divisions and units.
Hear more from the higher education information technology community every two weeks on the Cutting EDge podcast. Listen here.
If you want to hear more of the latest from across the higher education technology community, subscribe to Cutting EDge on Apple Podcasts, Google Podcasts, Soundcloud, Spotify and Stitcher.