CUNY gets $2 million to make New York 'global hub' for video game industry
A new four-year degree in game design is part of a push from Mayor Eric Adams to attract the video game industry to New York.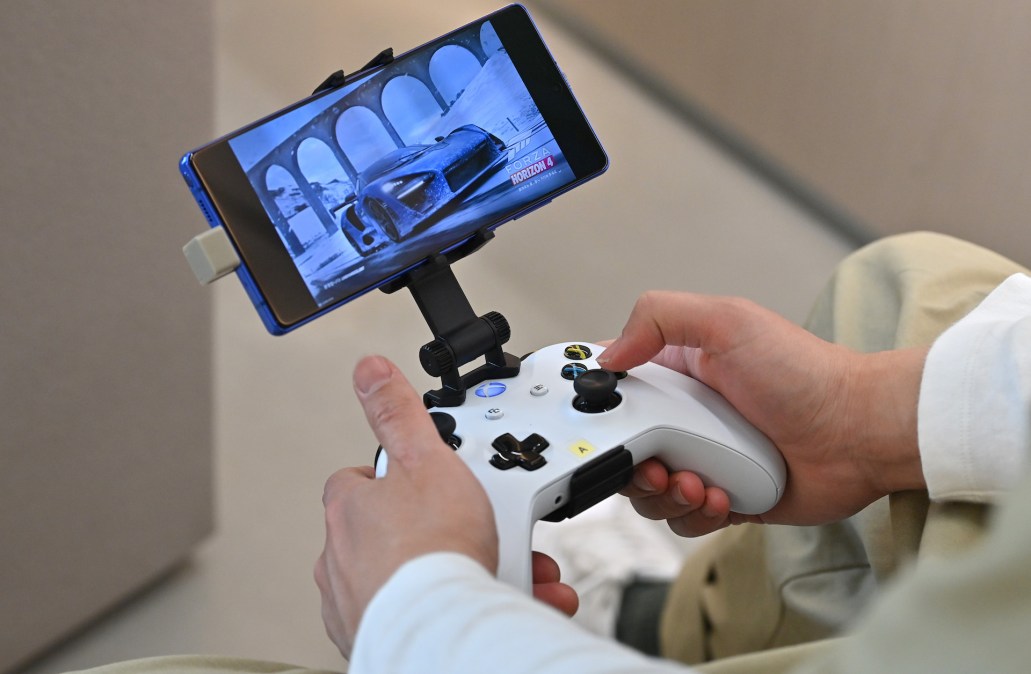 New York Mayor Eric Adams' office on Monday announced it's giving $2 million to the City University of New York to develop curriculum and degrees in video-game design, in pursuit of turning the city into a "global hub" for the video game industry.
Part of the $2 million will go to a new four-year degree in digital-game design at the City College of New York, university and city leaders said. The money is also set to fund CUNY's "Career Pathways" initiative, which supports paths to jobs in high-demand fields.
The investment, made through the Mayor's Office of Media and Entertainment, is the first step in a partnership to create a "pipeline" for video-game talent, Chancellor Felix V. Matos Rodriguez said during a press conference at City College.
The new four-year degree also creates a transfer opportunity for two-year students seeking an associates degree in game design from Hostos Community College in the Bronx. Rodriguez said that outside of game design, a focus on the video game industry could pull in students from other disciplines, like business or the arts.
Digital gaming is part of an economic recovery "blueprint" Adams released last month, with the report citing a local video-game scene that's already producing $2 billion in economic output and $762 million in wages annually.
Hearing the city was interested in building a talent pipeline for this industry was "music to our ears," Rodriguez said.
City College is working with two local nonprofits, the Urban Arts Partnership and the Harlem Gallery of Science, to set up gaming programs at high schools, and connect those students with academic and e-sports opportunities at Hostos and CCNY. Stanley Altman, who directs the video-game pathways program at CCNY, said that developing game-design talent, starting with K-12 students, can also help boost diversity in the video game industry.
"Up until now, kids from these under-resourced communities could either leave the city to go to some other school, or go to a private school — but the private schools like NYU, which is the big player in town, are $75,000 a year," Altman said.
City College plans to hire three faculty positions for the new program, and build a lab equipped with high-powered computers capable of running e-sports competitions and game-design software.
The city also announced a "Game Development Industry Council," including representatives from Microsoft's Xbox division, game studios and university professors, who the city said will advise Adams.
Since taking office in January, Adams has announced a number of technology-focused initiatives, like consolidating the city's tech agencies into a single office. He also used his first three paychecks to purchase cryptocurrency.
Adams conceded Monday that New York is not really a hub for the gaming industry. The city didn't crack the top 20 in rankings from jobs site GameJobHunter, which ranks the Los Angeles, San Francisco and Seattle metropolitan areas as the top labor markets of the video game industry.
Adams said in his remarks Monday that the goal is for New York to become a top-ranked city for video-game companies and jobs in the next several years. He also said he wants to host more e-sports competitions.
"If [innovative industries] don't start here, they grow here," Adams said. "It's based on the diversity of the people who live in this city because they bring all of their energies and spirit to the innovation that's needed. It's time for us to lead in this industry."