11 ways to enhance digital reading in the classroom
Commentary: Physical books are here to stay, but edWeb.net's Stacey Pusey shares how digital resources can help readers connect to education in new ways.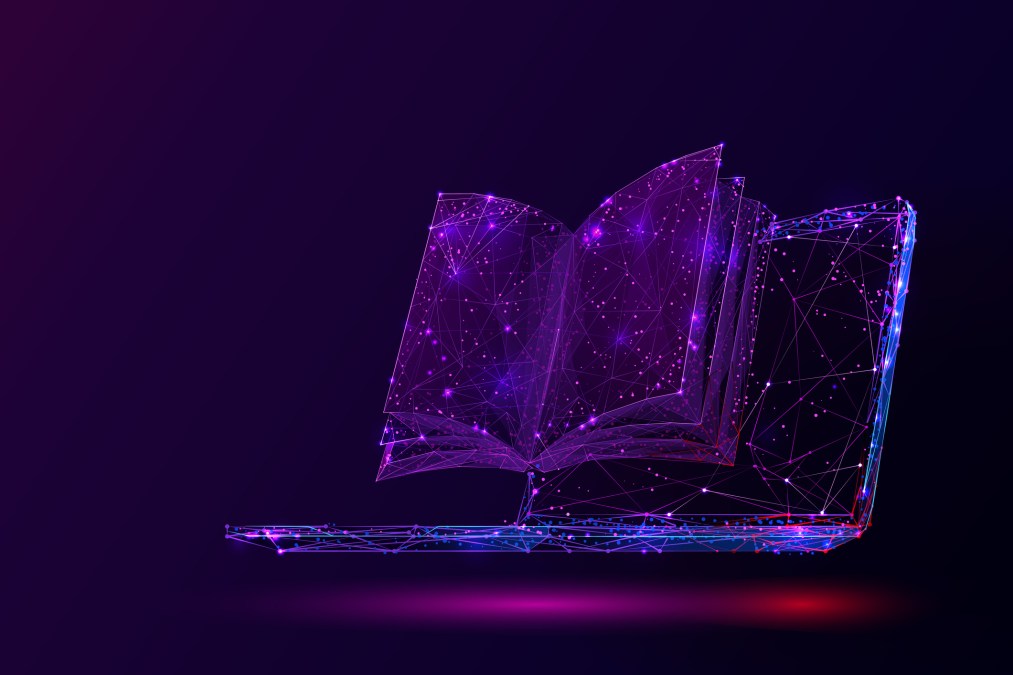 While printed books aren't going away, today's kids are wired to think digital first. Combined with a growing number of ways for teachers, students and authors to interact online, digital reading is allowing students to connect with content on a deeper level.
In their recent online presentation, "The Transformative Power of Digital Reading," Michelle Luhtala, the library department chair at the New Canaan High School in Connecticut, and Jane Lofton, a retired teacher librarian, shared tools and strategies for effective engagement with digital sources.
The first step to effectively using digital reading is for teachers to embrace social reading, the presenters said. While this isn't a new concept, technology adds a new dimension to the storytelling process for authors and readers. Here are some of the concepts they recommended educators investigate:
1. Crowdsourced books
Some authors are publishing chapters online as they write them and soliciting reader feedback
2. Social media engagement
Many authors regularly hold Q&As and talk to their readers through Twitter and Facebook.
3. Video chats and author presentations
Schools and libraries are bringing author chats to their students through virtual presentations.
4. Shared annotations
Students can read the same version of an eBook and share their comments and notes.
5. Student video presentations
With simple tools, students can make book trailers and presentations to share online with their classmates and others.
The presenters also pointed out that there are many online tools to enhance digital reading in various ways:
It's a social reading network for kids aged 6-13 where they can read, play games, complete reading challenges and recommend books.
This blog points educators to resources for using technology in the classroom and shows how to use them.
The popular social network for finding and reviewing books can also be used by educators to build reading lists and create private groups for students.
This digital content management system provides easy access to ebooks, read-alongs, audiobooks, databases and videos with a single sign on.
This publisher offers free summer audiobook program for teens.
This website contains information about books and outside resources to further engage readers.
Most importantly, the presenters said teachers shouldn't limit digital reading to books. Newsela offers access to thousands of newspaper and magazine articles, and The Learning Network from the New York Times provides educational resources using the Times' materials. (On Monday, The New York Times and Verizon announced a partnership granting every high school in the U.S. with free access to Times journalism, including all archived materials.)
To continue the promotion of libraries, the presenters recommended schools prominently feature services offered by libraries on their websites, which should employ user-centered design and modern accessibility standards. Kids need to get excited about what their school library offers, they said, and poor website design can create barriers.
About the presenters
Michelle Luhtala, library department chair at New Canaan High School in Connecticut, was one of five school librarians named as a "Mover and Shaker" by Library Journal in 2015. She is the winner of the 2011 "I Love My Librarian" Award and the Library Association's 2010 Outstanding Librarian Award. The New Canaan High School Library won AASL's National School Library Program of the year in 2010. Follow Michelle on Twitter @mluhtala.
Jane Lofton, teacher librarian "in the wild," served as a high school and middle school teacher librarian before retiring in 2016. She has also served as a part-time instructor in the Rutgers University SC&I pre-service librarian program. She continues to advocate for strong school libraries and support the school library community. Jane is a Google for Education Innovator; a California School Library Association Past President, Honorary Member, and website co-master; and past chair of several AASL committees. She is an enthusiastic lifelong learner, reader, swimmer, traveler, and, most of all, a new grandmother.
Join the community
Emerging Tech for Schools and Libraries is a free professional learning community on edWeb.net where school librarians, teachers, and administrators can explore all the ways to integrate technology and 21st century learning into school library programs.
The edWeb webinar referenced above, sponsored by Mackin Educational Resources, can be found here.