CISA-backed nonprofit announces 'National Cybersecurity Education Month'
Nonprofit Cyber.org expanded its cybersecurity education week to National Cybersecurity Education Month, in hopes of boosting collaboration.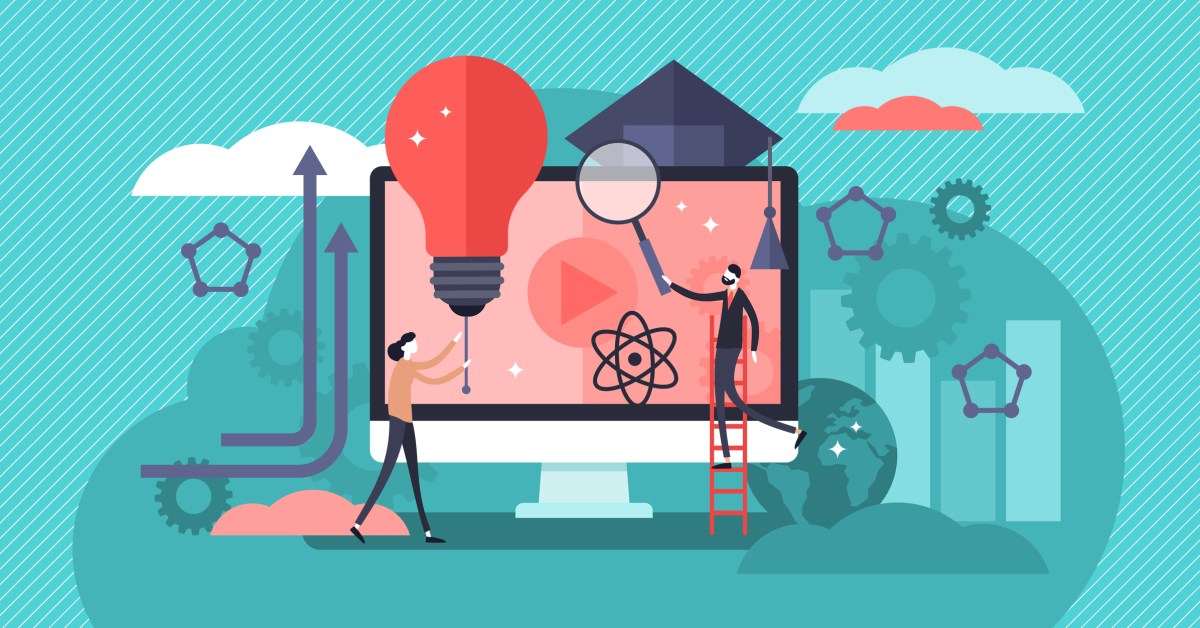 June is now "National Cybersecurity Education Month," according to Cyber.org, a cybersecurity workforce nonprofit backed by the U.S. Cybersecurity and Infrastructure Security Agency.
The organization announced its plans for its month of events targeting K-12 cybersecurity education on Monday. The U.S. House of Representatives is currently considering a resolution to officially recognize the designation, call attention to cybersecurity education efforts and pass legislation in support of cybersecurity workforce development, according to the legislation's text.
Designating a month for K-12 cybersecurity education provides a national platform for connecting public and private sector efforts to fuel the cybersecurity workforce, Cyber Innovation Center Vice President Kevin Nolten said in a press release.
Cyber.org, the Cyber Innovation Center's education initiative, is funded through CISA's Cybersecurity Education and Training Assistance Program. The organization already created "Cybersecurity Education Week" in 2021, which the Senate passed a resolution to recognize.
Higher education institutions, companies and nonprofits often collaborate on K-12 cybersecurity education efforts, like high school bootcamps or professional development for teachers. The National Institute of Standards and Technology released a cybersecurity education "road map" in December encouraging more dual-enrollment and pre-college programs in cybersecurity, which hinge on partnerships between K-12 districts, community colleges and four-year institutions.
NIST also recommended creating "a variety of learning pathways" for students to land a job in cybersecurity, like high school technical education programs.
"It has never been more important to provide our nation's educators with the tools to teach K-12 in their classrooms," Nolten said. "This new national platform helps us convene key stakeholders across industry, government, and education to take up the mantle on cybersecurity education and help solve the workforce shortage."
Cyber.org develops K-12 cybersecurity education resources for school districts and holds an annual professional development conference called the Cyber Education Discovery Forum. Last year, the organization used Cybersecurity Awareness Week as an anchor for its conference and to release its first set of K-12 cybersecurity education standards, which lays out concepts for different age groups.
In addition to the Cyber Education Discovery Forum in June, Cyber.org also plans to recognize the recipients of its inaugural cyber education awards program this month. The awards program celebrates teachers that "spearhead cybersecurity initiatives and increase student cyber literacy," according to its website.
The U.S. already federally recognizes one cybersecurity-themed month in October. President Joe Biden signed a federal declaration for "Cybersecurity Awareness Month" last year, which the National Cybersecurity Alliance initially launched in 2004. The month often draws skepticism on social media, but California Chief Information Security Officer Vitaliy Panych last year told StateScoop that he likes the month for a similar reason that Nolten cited: It gives those talking about cybersecurity a consistent narrative and a set of facts to use.
CISA, for example, releases a package of updated cybersecurity resources for Cybersecurity Awareness Month that institutions and companies can share to educate people on cybersecurity challenges and cyber hygiene.