Classroom violence prompts North Dakota lawmakers to explore unified data reporting system
The legislature has directed a study to examine violent behavior in the classroom and what a unified reporting system might do to mitigate it.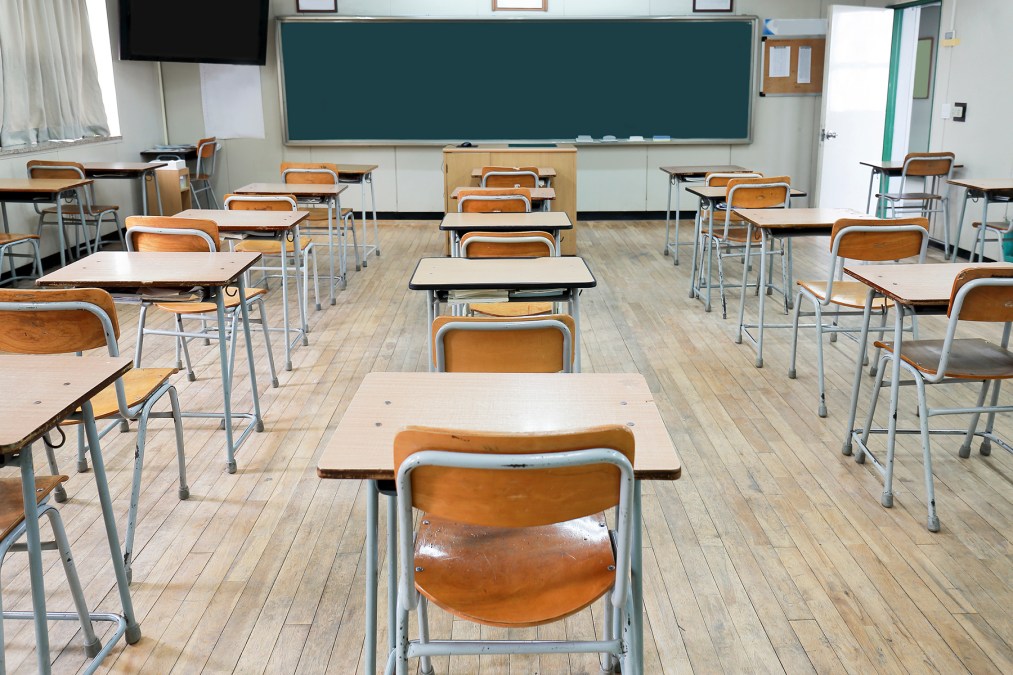 In the face of violent disruptions in the classroom, North Dakota's legislature is pushing for a uniform reporting system to track incidents across the state.
A recent bipartisan state Senate resolution calls for further study of the impact of "violent, disruptive and inappropriate behavior" in educational environments and the potential need for a new reporting system.
According to some teachers and lawmakers, violent outbursts have become a bigger problem in recent years, leading to the call for a more scientific approach to tracking and managing the challenge.
"It's just become so much more noticeable to the point where it is distracting from all students' ability to learn," Sen. Erin Oban, one of the bill's sponsors and a former junior high school teacher, told a local CBS affiliate. "And what we want is for all students and all professionals to be in an environment where they're safe and where they're able to succeed."
According to lawmakers, Bismarck Public Schools, the state's largest school district with 25 schools and training centers, has tallied 343 incidents of school safety concerns within the past year, and 70 percent of those incidents involved "aggression" from students toward peers and staff.
The legislative action was prompted in part by safety concerns raised by Bismarck teachers during union negotiations in 2017. Those talks also prompted the creation of a Health and Safety Committee at the Bismarck Public Schools. CBS reports that committee has already begun collecting new data about incidents of aggression in the classroom.
Nick Archuleta, president of North Dakota United, the state's K-12 teachers' union, says Fargo and West Fargo are the only other counties in the state that have similar committees and reporting systems. The unified system proposed by the legislature would enable more accurate and complete reporting of incidents across the state.
The resolution directs the legislature's research committee to submit a report on its findings at the next legislative assembly, which starts in January 2021.