Edtech companies jump on generative AI bandwagon
A slew of edtech companies — edX and Coursera — have announced plans to incorporate generative AI into their products.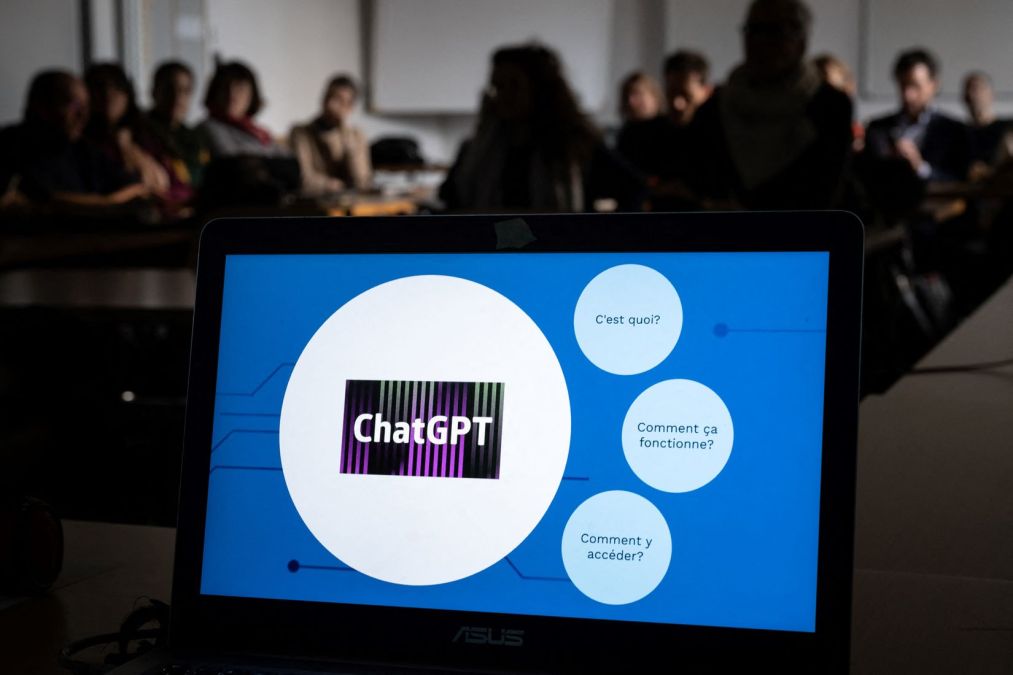 A slew of edtech companies have recently announced plans to incorporate generative AI into their offerings, with company leaders increasingly touting the transformative potential of generative AI applications such as ChatGPT, GitHub Copilot and Stable Diffusion.
Hype surrounding the technology has been steadily growing since the end of last year, but seems to have reached a fever pitch among edtech CEOs in recent weeks as they share developments ahead of the new school year.
The promises are numerous, with CEOs from companies such as Coursera, edX, Pearson, and Anthology promising that generative AI technology will help their companies to offer better, more personalized experiences for learners and instructors.
Anthology, the company behind the Blackboard Learn learning management system, announced earlier this month that it is partnering with OpenAI to develop a course-building aide for instructors, as well as tools to generate test questions from course content and develop grading rubrics. In an investor call on Monday, Pearson's CEO Andy Bird pledged that the company's Pearson+ app would be enhanced with ChatGPT-powered tools ahead of the fall semester – including tools to automatically summarize video content into bullet points and chatbots trained with Pearson course materials to help guide students through tricky concepts.
Several companies, including edX and Coursera, have launched ChatGPT plugins for ChatGPT Plus subscribers to help users find learning materials from the online learning platforms' vast libraries of course content. Both Coursera and edX are piloting tools to offer learners personalized assistance with coursework and assignments, as well as provide customer service functions and direct learners to courses relevant to their desired career goals and experience.
The potential applications of generative AI tools in teaching and learning are numerous, but there are also opportunities to launch new educational training programs related to generative AI as the workforce becomes increasingly dependent on this technology, said Coursera's CEO Jeff Maggioncalda in an investor call on Thursday.
"It took decades for innovations like the telephone, electricity, and the automobile to reach 100 million global users," Maggioncalda said during the investor call. "Today we're witnessing this time horizon compress dramatically, from several years with the internet and mobile computing to a matter of just months with ChatGPT."
Edtech companies should not only embrace generative AI to make their products better and offer educational programs, but also to realize internal efficiencies, Maggioncalda said. A recent report from consulting firm McKinsey, cited by Maggioncalda, estimated that generative AI's impact on productivity could add trillions of dollars in value to the global economy.
The push to move quickly and embrace generative AI among edtech CEOs could be seen as a response, at least in part, to the cautionary tale of edtech company Chegg. Chegg's share price plummeted in May when CEO Dan Rosensweig told investors that students were turning to ChatGPT instead of paying for Chegg's homework help and tutoring services.
According to Wired, former Chegg executives warned that generative AI could hurt the company's bottom line, but leaders thought the technology wouldn't become mainstream until 2025 at the earliest and failed to prepare accordingly.
The company's share prices have still not recovered, despite Chegg's efforts to prove that its ChatGPT-powered AI learning companion CheggMate is more effective than ChatGPT alone. The company will report its Q2 results to investors on August 7.
While Chegg grapples to make its generative AI offering relevant to students using ChatGPT to help them complete their homework, concerns that students may lean too much on generative AI continue to be prevalent among instructors, if not edtech CEOs. Several higher education institutions have responded to these concerns by creating resources for faculty and students addressing how to use generative AI responsibly.
Until clear guardrails for student use of ChatGPT and other generative AI tools are established, plagiarism trackers such as Turnitin are making headway in detecting AI-authored work. Turnitin reported earlier this month that of 65 million articles scanned using its AI-detection feature, 3.3% were identified as having 80% or more text authored by AI.