Cybersecurity clinic at Indiana U. positions itself as regional hub
Many organizations have cybersecurity needs, but IU will focus on the Midwest's local agencies and businesses, a largely under-resourced niche.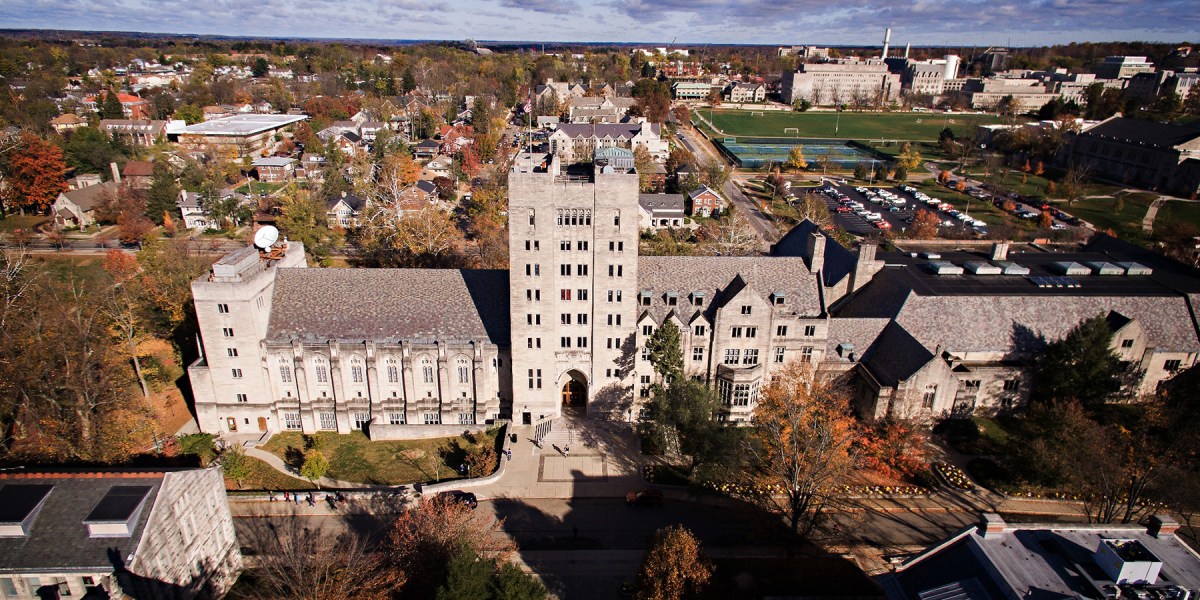 To address the growing cybersecurity needs of local and state organizations, Indiana University Bloomington announced plans last week to open a clinic that its organizers say "will serve as a cyber hub for the Midwest."
As technology becomes increasingly integrated into government and business operations, cybersecurity has quickly risen as a top priority for organizations. However, Scott Shackelford, IU professor and director of the university's new cybersecurity clinic, told EdScoop that the majority of the cybersecurity demand he has seen comes from small businesses and local governments.
"We found that there is a lot of need out there," Shackelford said. "We decided to focus our efforts on the most in-demand, under-resourced stakeholders."
The cybersecurity clinic, which will have a soft launch at the start of the 2019 academic year this fall, will partner students from IU's Kelley School of Business, the Maurer School of Law, and the School of Informatics, Computing and Engineering, along with state and local government agencies, not-for-profit organizations and small businesses to address issues such as cyberattacks, intellectual property protection and data privacy.
"We want to be proactive as well as reactive, Shackelford said.
Based on the cybersecurity needs of an organization, he said, students will develop a set of best practices and recommendations to educate the group's stakeholders and compile open-source guide books for individuals and organizations facing similar challenges.
In a recent project similar to the kind the cybersecurity clinic will support, IU students worked with the city council of Speedway, Indiana, to recommend privacy policies and address issues around secure data access.
In the end, Shackelford said, "the council voted and adopted the vast majority of the students' recommendations."
"We got to see real-world impacts pretty quickly after the students finished their work," he said. "That's what we hope to do here."
Students will also benefit directly from participation in the clinic, he said, because they can apply what they are learning and see how everything fits together in the real world.
"I've found that [for] the vast majority of people … that's when everything really starts to connect," Shackelford said. "It's a way for students to really hone their craft while, at the same time, ideally helping local communities that are in need."
Owing to cybersecurity's interdisciplinary nature, the clinic also aims to give students the opportunity to collaborate with peers from different educational backgrounds. Aside from the field's technical aspect, there are also issues of compliance and the organization of technology services and support, he said. As a result, students studying computer science, law and business will each have a place in the clinic.
By putting students in this collaborative environment, Shackelford said the university is attempting to create in each student "a well-rounded cybersecurity professional."
"My hope is that this is just the beginning," he said. There are a lot of different segments of the population looking for different levels and types of cybersecurity education, so ensuring that there are a broad number of ways that people can receive that information is important.
In addition to IU's new cybersecurity clinic, the university also offers other forms of cybersecurity training, from boot camps and badging programs all the way to a master's or Ph.D. program.
"We are trying to make as many on-ramps for people to get a cybersecurity education as possible," Shackelford said. "The clinic is awesome, but it's just one facet and ideally we're going to see more and more and more of these programs."