Online college students crave community, new report finds
Regular interaction and collaboration with other students and instructors would improve the online learning experience, according to those surveyed.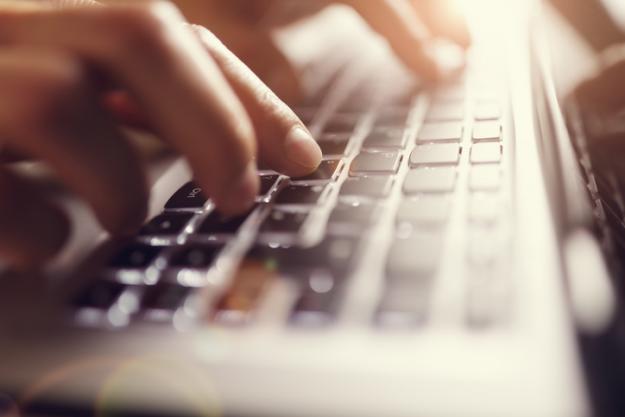 Students enrolled in online college programs want a sense of community, are increasingly interested in computer science and IT fields, and take advantage of career services, according to a new study.
The report, Online College Students 2017: Comprehensive Data on Demands and Preferences, was released by academic program manager The Learning House, Inc., and higher education research outfit Aslanian Market Research. They surveyed 1,500 prospective, current and recently graduated online-only college students to find out how students choose programs and what their experience is like.
More than half of the survey respondents said that interaction with their academic community is important to them, with 25 percent saying that more regular contact with their instructors and collaboration with classmates would improve the quality of their online learning experience.
While business and healthcare remain popular fields of study, computer science and IT are catching the eyes of graduate students as well. Arts and humanities are becoming more common among undergraduates.
The report's authors also found that students often experience some form of buyer's remorse — about 60 percent said they would change their initial search to better understand the total cost and reputation of the programs. Nearly a quarter of respondents said they would consider more choices if they could do their search over again.
With nearly 80 percent of students saying that their primary motivation for enrolling in an online program was to advance or change their job, it adds up that 77 percent of students also utilize career services at the schools that offer these resources.
"Online learning is no longer new, and online students are becoming savvier consumers. It's no longer enough to offer flexibility and convenience," said Todd Zipper, president and CEO of Learning House. "Institutions need to offer the right program, at the right price, in the right modality, and with the right support services in place to create a welcoming community that helps students achieve their career ambitions."
Online college enrollment grew by about 4 percent last year, according to statistics from research company Eduventures. At the same time, the number of online degree and certificate programs continues to rise — it increased by more than 25 percent between 2013 and 2015.
This sea change comes as colleges and universities are looking for new ways to enroll and entice students, as the traditional model — four years of living on the campus of a school — becomes financially or logistically untenable.
Schools like Rochester Institute of Technology and Harvard University are aggressively positioning themselves in the online marketplace by offering massive open online courses, known as MOOCs, for students who want to advance a degree or obtain a certificate.
Federal workers and their families can choose from more than 60 online courses to pursue degrees in technology, business and healthcare, thanks to a partnership between the Office of Personnel Management and Champlain College in Vermont. And Teachers College, Columbia University recently announced an online professional development program for aspiring teachers.
The ability to earn degrees through alternate pathways and individualize learning is also attracting potential online college students — 53 percent would consider a competency-based program, while 18 percent are already enrolled.
The report's authors recommend that admissions officials provide students with key information on financial aid and transfer credits in a timely, technology-friendly manner — especially since research shows that 80 percent of online students use a mobile device to search for possible programs.
"Because of an increase in the number of online programs and a projected plateau in online enrollments by 2019 and 2020, there has never been a better time for institutions to re-evaluate their programs," said Carol Aslanian, president of Aslanian Market Research. "Our findings will help higher education leaders navigate an increasingly competitive market by understanding how and why students select online learning programs."
Reach the reporter at corinne.lestch@edscoop.com and follow her on Twitter @clestch and @edscoop_news.