UC Berkeley and Justice Dept. reach agreement on online content accessibility
A Justice Department found that UC Berkeley did not make much of its online content accessible to users with disabilities.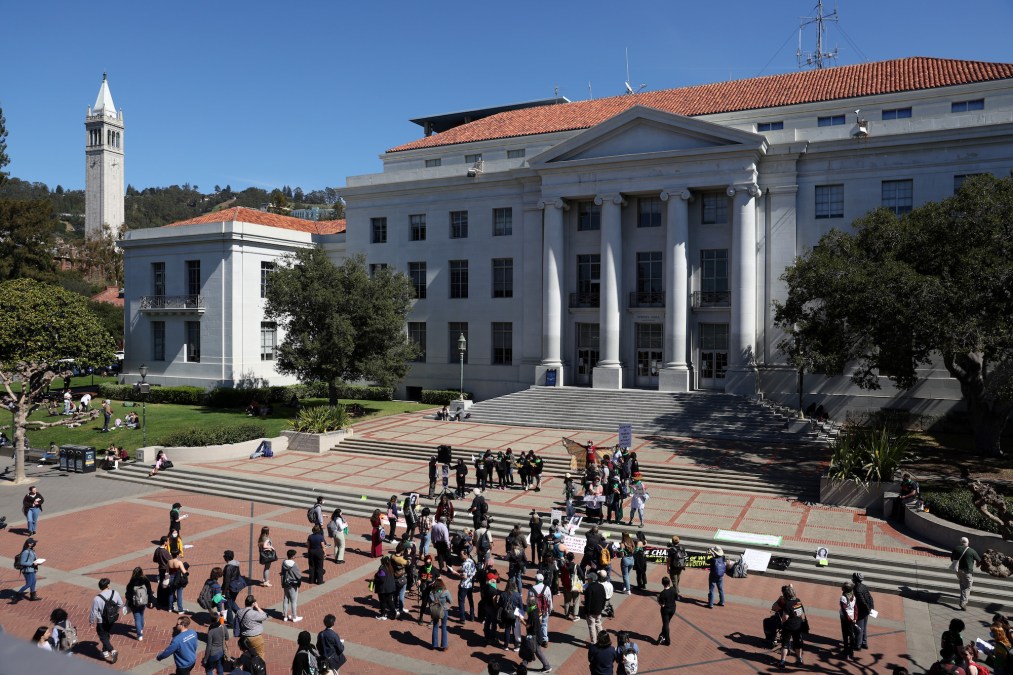 The Justice Department announced Monday that it's reached a proposed settlement with the University of California, Berkeley over allegations that the free educational materials the school posts on its online learning platform have not been accessible to people with physical disabilities.
According to the proposed consent decree, which needs to be approved by a federal judge, Berkeley had been posting many of the lectures it includes in its free online platform, BerkeleyX, without closed captions and transcripts for deaf users, or image descriptions for visually impaired users. Similar shortcomings were found in much of the other content — including guest speakers, sports highlights and graduation ceremonies — the university published on third-party platforms, like YouTube and Apple Podcasts.
An investigation prodded by a 2014 complaint by the National Association of the Deaf led prosecutors to conclude that Berkeley was in violation of the Americans With Disabilities Act.
Under the proposed decree, which would last three-and-a-half years, Berkeley agreed to make all future and the "vast majority" of existing content accessible to users with various disabilities on all platforms, including BerkeleyX, its customized version of the massively open online course platform edX.
"By entering into this consent decree, UC Berkeley will make its content accessible to the many people with disabilities who want to participate in and access the same online educational opportunities provided to people without disabilities," U.S. Assistant Attorney General Kristin Clarke, who heads the Justice Department's Civil Rights Division, said in a press release.