Colleges, employers plan to keep virtual recruiting events this fall
A National Association of Colleges and Employers poll found more than 70% of colleges polled plan to host virtual career fairs this fall.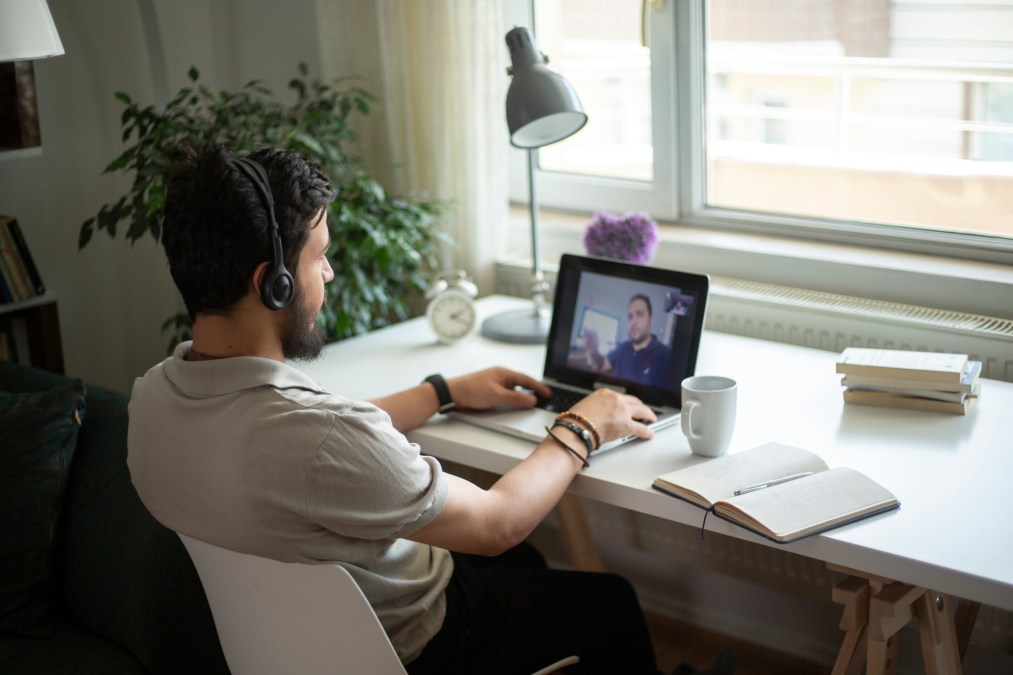 Virtual college career fairs are here to stay for fall 2021, with employers looking more to virtual recruiting in the future, according to poll results published this week by the National Association of Colleges and Employers.
About 45% of colleges and universities surveyed are holding both virtual and in-person career fairs and about a third are holding virtual fairs exclusively. NACE, an organization for career services professionals and university recruiters, also found more than 80% of employers increased virtual recruiting efforts increased since the pandemic started. The poll also showed employers are considering hosting their own virtual recruitment events.
"It'll be interesting to see if they end up with more or less candidates," said Joshua Kahn, the association's assistant director of research and public policy. "If [employers] ended up with 95% of the candidates, but they had to spend 50% of the effort, I would say that that's a good deal for them."
When the coronavirus pandemic hit, colleges and universities needed to reassess strategies for in-person events, including career fairs, campus tours and orientation. When employers work with universities on career fairs, it can lead to frustration because employers need to work with multiple platforms, Kahn said. Respondents in a 2020 NACE survey mostly used Zoom and the job search platform Handshake for their career fairs. Handshake built out a specific module for virtual career fairs, and is now used at more than 1,000 universities, according to its website.
Members in NACE's online community post about working through virtual career fair logistics, Kahn said. Some challenges include completing more up-front prep to account for day-of technology issues and designing virtual waiting rooms, he told EdScoop.
"They had to figure out to have students in waiting rooms and how to organize that so students wouldn't just drop off the line while they were waiting," Kahn said. "Normally when it was in person, literally people would be in line waiting and they would see the line moving and they would know how long they had to wait, but when it's virtual, you're sort of just sitting in a virtual waiting room and they don't really know what else is going on."
A 2021 survey by Handshake found that while students appreciated the convenience of virtual career fairs, the majority of respondents struggled with communicating and forming a connection with employers online. The company also asked students whether they felt employers were keeping up with demand for virtual recruiting.
"More than 70% of students who believe that employers will either be forced to adapt, or will struggle to keep up as their competitors adopt superior recruiting practices in a virtual world," a corporate blog post on the survey read.