Energy Dept. funds grid security research at six universities
The department is distributing $12 million to research projects focused on improving cyber defenses at electrical facilities.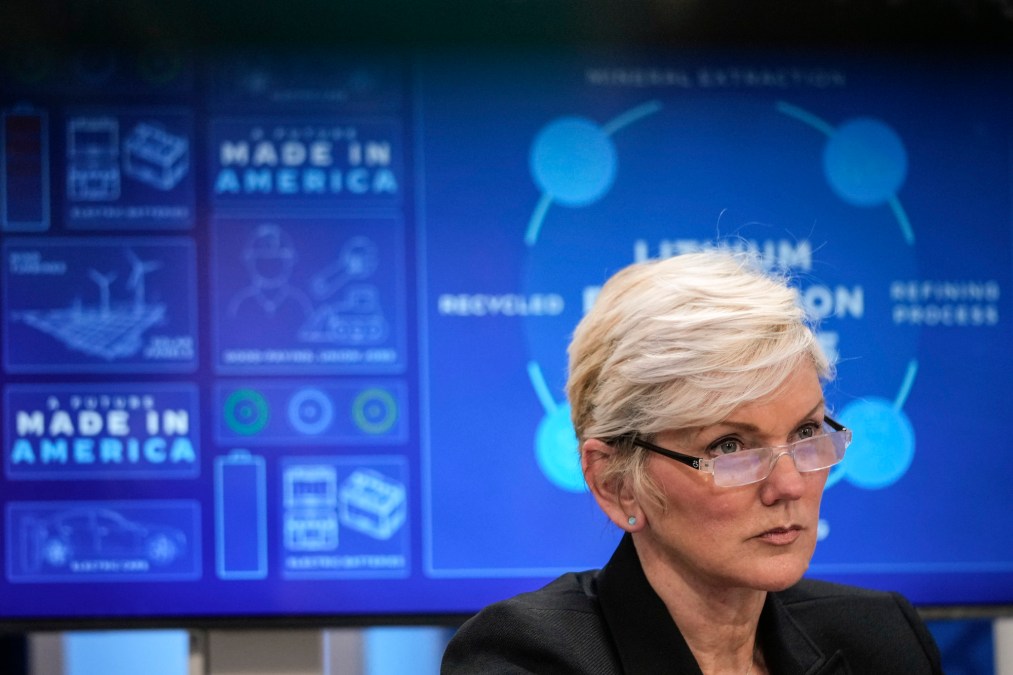 The U.S. Department of Energy announced Thursday that it is distributing $12 million to six universities for research projects focused on protecting energy grids from cyberattacks. The selected projects span a range of technologies and capabilities, including AI-backed intrusion detection, secure communications tools and mitigation strategies.
The grants come through DOE's Office of Cybersecurity, Energy Security, and Emergency Response (CESER) the department's branch responsible for protecting the nation's electrical facilities. In a press release, the agency said the research projects being awarded are meant to improve power utilities' resiliency against cyberattacks, which it called crucial toward the broader goal of moving the United States toward a 100% clean-energy grid by 2035.
"This funding will bolster our commitment to a secure and resilient clean energy future by fortifying American electricity systems and building a stronger grid," Energy Secretary Jennifer Granholm said in the release.
Selected research projects include a Florida International University effort to develop intrusion detection tools that use artificial intelligence, and to design mitigation strategies around that technology. The project also includes North Carolina State University, the University of North Carolina, the defense contractor Raytheon and Duke Energy, a major electric provider in the Southeast. There's also a second AI-focused project, led by Iowa State University.
Another project, led by New York University, is developing systems to detect and localize anomalies, both cyber and physical, in power grids. The University of Illinois at Chicago will use its grant to build a solid state power substation — a grid node integrated with high-voltage electronic converters — that features upgraded cyber defenses.
Texas A&M University and Virginia Tech also received grants on Thursday.
Protecting electrical facilities from cyberattacks is one of the biggest concerns in critical infrastructure. In recent weeks, the Energy Department and other federal agencies have warned grid operators and other infrastructure operators to look out for attempts by foreign governments to hack industrial control systems. And last year, it was found that hundreds of electrical facilities nationwide downloaded malicious software injected into a SolarWinds update by suspected Russian actors.