Energy Dept. funds university internships, research with emphasis on HBCUs
Secretary of Energy Jennifer Granholm said the $17.3 million in new funding will "ignite the most creative and innovative ideas to solve our biggest problems."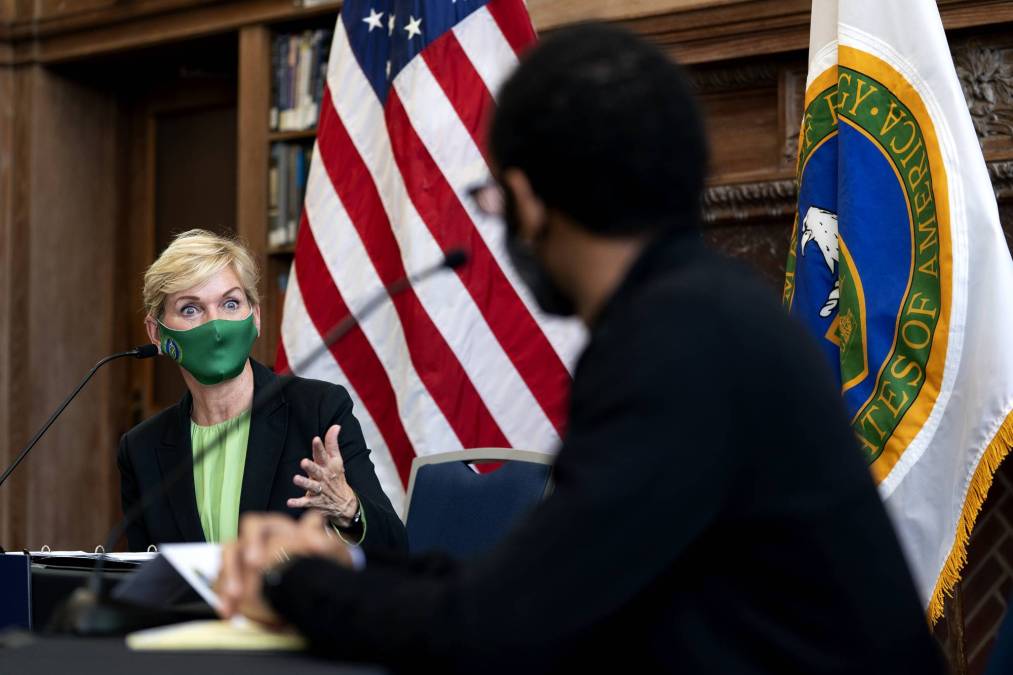 The Department of Energy announced $17.3 million in funding this week for internships and to advance research at universities, including at historically Black colleges and universities and minority-serving institutions.
The announcement made Monday is on track with the Biden administration's promise to boost federal funding for these types of institutions, with this latest funding focused on students and faculty, rather than infrastructure. President Joe Biden and Vice President Kamala Harris, a HCBU alumnus, promoted a $70 billion investment to HBSUs and MSIs on the campaign trail in 2020.
About 20% of the nearly 900 students receiving new funding for internships will come from HBCUs and MSIs to work on research projects that "support the department's missions." The funding will also be distributed to 66 faculty members from 57 institutions for work on national labs projects, with half of those institutions representing HBCUs or MSIs.
The Department of Energy's national lab system focuses on research in technology and sustainability, with facilities throughout the U.S. National labs can offer faculty researchers new access to technology or the opportunity to try new, improved processes to accomplish projects.
"By investing in STEM students and faculty from diverse backgrounds, we can ignite the most creative and innovative ideas to solve our biggest problems and maximize our competitiveness," Secretary of Energy Jennifer Granholm said in a press release. "DOE and the Biden Administration are committed to nurturing a skilled workforce that looks like America, and these awards will help us prepare rising stars everywhere to dream up the very best solutions for our nation and our people."
The funding also budgets $5 million for research projects at 11 universities, including two HCBUs. Florida A&M University and Howard University are both investigating hydrogen production and fossil fuels, but the projects, which total close to $800,000, focus on different aspects of sustainability.
The administration's American Jobs Plan announced in March plans to create a national lab affiliated with an HCBU and set aside $40 billion in upgrading research labs, with half designated for HCBUs or MSIs.