Girl Scouts can now earn a cybersecurity badge
The youth organization released new curriculum teaching safe online behavior and good password practices as part of a broader push for STEM education.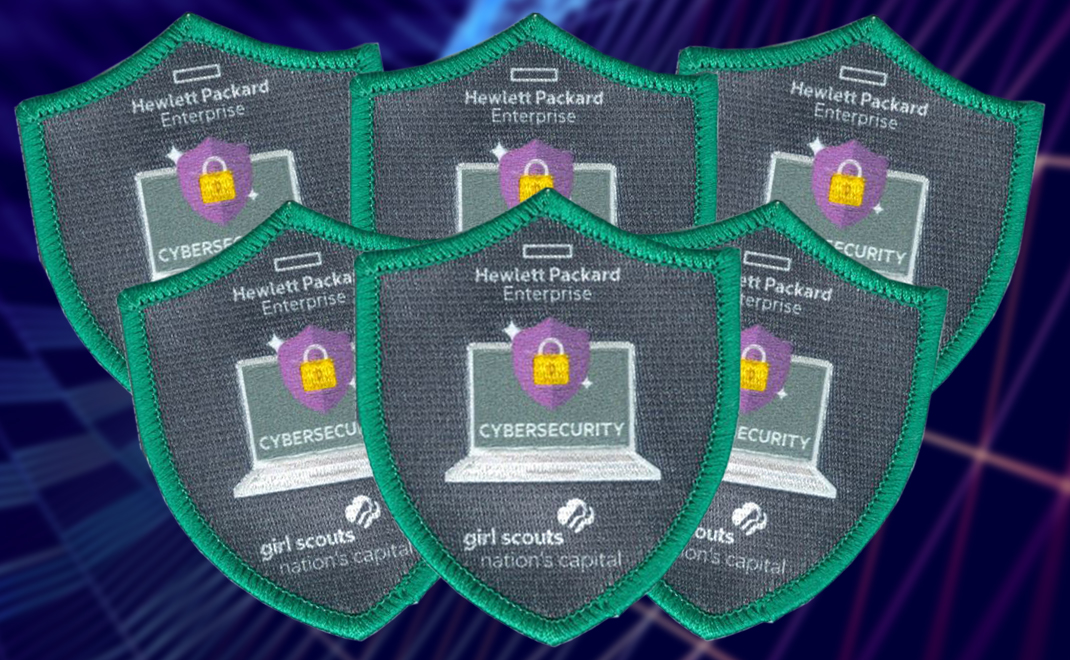 Hewlett Packard Enterprise and the Washington, D.C. branch of the Girl Scouts has launched a new cybersecurity curriculum with corresponding badges.
Kids get online earlier and earlier and knowing how to safely navigate the internet and use digital tools is becoming increasingly important, Liz Joyce, HPE's chief information security officer, told EdScoop.
"We don't send a kid out the front door and assume they know how to cross the road safely or that they know to buckle their safety belt. There are things that we teach them and something that we absolutely need to teach are these fundamental cyber skills," she said.
Currently available only to junior members of the Girl Scouts Nation's Capital, the educational game, called Cyber Squad, allows girls to earn badges in skills such as phishing, online safety and digital footprint. HPE says the game, which was released last week, will help teach girls how to safely and defensively navigate the internet.
By packaging the curriculum as a game, Joyce said, more girls will be willing and able to engage in cyber literacy learning.
"To do it in a fun way, I think, makes it really memorable," she said.
The new game takes on a narrative format that takes players through various scenarios and simulates the consequences of both risky and safe online behaviors.
HPE's program aims not only to educate young girls on cybersecurity, but also to inspire them to pursue STEM-related careers. Educating girls in cyber-related fields and teaching skills in science, technology, engineering and mathematics builds a sense of confidence, Joyce said.
"Ultimately, if we want to get girls and youth interested in these areas … they have to have them visible and tangible to them," she said.
In McLean, Virginia, scouts from Troop 5330 say they're already learning from the new curriculum, according to quotes provided in an email from the Girl Scouts. Girl Scout Bella R. said, "I'm a lot more careful with my passwords. I tell my friends not to share their passwords with anybody." Girl Scout Maya T. said, "understanding cybersecurity is important because there are a lot of bad and unsafe websites on the internet. Knowing about cybersecurity can help you to stay safe."
In recent years, Girl Scouts has launched several new STEM badges and "journeys" — the organization's name for longer-term projects — including the "Think Like a Programmer Journey," "Think Like an Engineer Journey," a robotics badge, and a mechanical engineering badge, among others.
"Our STEM initiative is robust," Lidia Soto-Harmon, CEO of Girl Scouts Nation's Capital, told EdScoop in an email, and "our National STEM portfolio continues to expand."
By 2020, the STEM job market is expected to grow 14 percent from 2010, according to the U.S. Department of Education.
"This is why Girl Scouts of the USA introduced a multiyear initiative to put 2.5 million girls through our hands-on STEM programs by 2025," Soto-Harmon said. "We introduce Girl Scouts of every age to science, technology, engineering, and math to help them see how they can actually improve the world."